Tax software, both when offered autonomously and as a module incorporated with money related suite, is considered as an absolute necessity for an organization. There are certain Tax Preparation Software for Professionals that not only makes a filing income tax return simple but also save a lot of time.
These tools are cost-effective and also provide clear cut guidelines related to finance. Moreover, they are pretty helpful in minimizing deductions and enables rapid filing by direct deposits.  So, keep reading the article as we will discuss some effective utilities in this regard.
Software list

1] Drake Tax
2] Credit Karma Tax
3] Free File
4] AvaTax
5] Xero
6] Wave
7] ONESOURCE
8] Intuit TurboTax
9] QuickBooks
10] TaxAct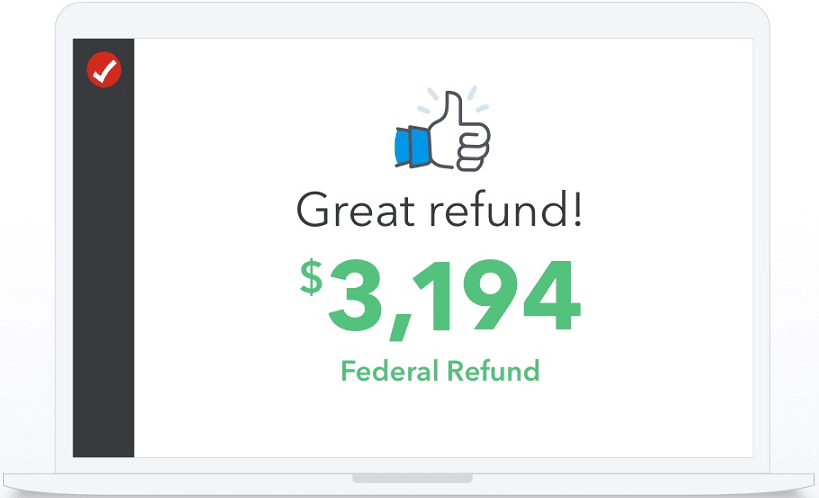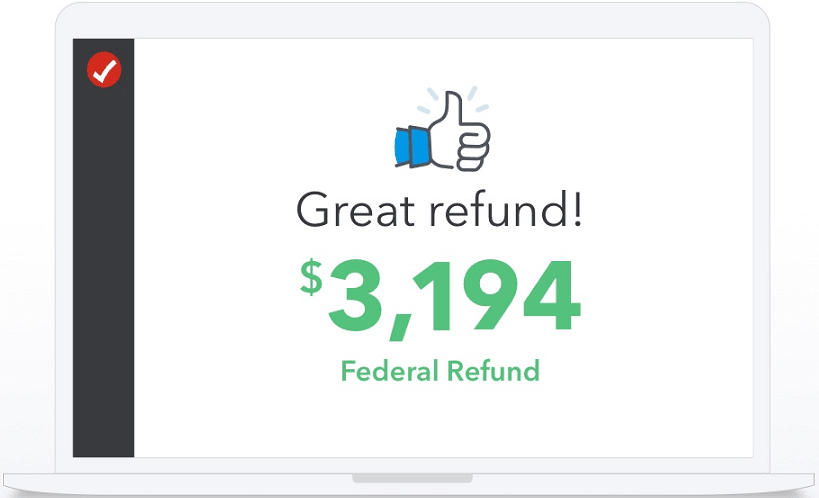 Tax Preparation Software for Professionals
Here is the review of Top 10 Best Tax Preparation Software for Professionals –
1] Drake Tax
This tax management software is for small and medium accounting firms including business professionals as well. It provides an easy and simple way to manage tax returns so that you can concentrate on other important accounting tasks. This software utilizes macros and shortcut keys, double-checks all the information to nullify errors and simplifies data entry. It calculates the returns automatically which can prepare all kinds of analyses and is available in Spanish and English.
The uniqueness of Drake Tax
Rapid Calculation – Drake Tax helps the user to have a quick check about the returns they are e-filing. The software displays the results immediately after calculation.
Exporting and Importing tax forms – It provides the users to import 1040, K-1, W-2 forms using a 2D scanner. Moreover, it also helps in exporting K-1 tax details from 1065, 1120S and 1041 returns to Form 1040.
Rapid Identification of Error – After completing the calculation, Drake Tax displays error messages to help the user to learn ways to decrease the chances of IRS rejection.
E-filling feature (Online) – It enables the users with an e-filing feature where one can provide returns of tax online in a PDF document.
Custom reminders – Using this tool, with every tax return and form one can add notes to it. It works as a reminder for themselves or can convey confidential info to the staff.
2] Credit Karma Tax
A free and powerful tool for e-filing and preparation of tax returns is the Credit Karma Tax. This is one of the best tax preparation software for professionals as it holds several amazing features. It boon the user with the assistance and guidance of all federal and states taxes. Furthermore, it also helps them to have all their refunds without any fees or upsell on their behalf.
Features of Credit Karma Tax
Supports All Tax preparation forms – Give assistance with almost all kinds of schedules and forms for tax filing. Secured necessities incorporate capital additions and misfortunes, itemized deductions, and income due by self-employment.
Checks Data Twice – Before transferring the user's data it double-check it. If any error comes out, it is returned to the offending screens to fix them.
Unique customization – When clients have entered their fundamental data, they can pick the tax scope that concerns them out of the rundown given toward the beginning of each segment, for example, Deductions, Wages Income, etc.
3] Free File, the Tax Preparation Software for Professionals
Free file, a well-known tax preparation software for professionals, is the collaboration of Free File Alliance and the International Revenue Service (IRS). The tool provides a good sum of forms that are ready to use along with certain guidelines to save your time. Thus, one can easily file their income tax return for free using this popular utility. Apart from the English Language, this tool also supports Chinese, Russian, Japanese, Spanish and Vietnamese.
Characteristics of Credit Free File
Easy online extensions – If you are not able to file a tax return within the deadline then you can opt for a 6-month extension using this tool. However, remember that you cannot extend the date to do the payment.
Tax breaks – Free file provides a special feature of question and answer which helps find tax breaks.
Free fillable forms – The forms provide taxpayers with an efficient and convenient way to fill the forms of IRS digitally.
4] AvaTax
Avalara's AvaTax is another popular tax preparation software that can lead your endeavors toward outright consistency. It supports the user with an efficient solution regarding transaction taxes, like sales and use, VAT, excise, etc. The tool is also very much helpful in managing tax-related queries shown up by state, federal, and local authorities, according to the needs of the US as well as international clients. AvaTax consists of an inbuilt address verification including a geolocation system to keep accurate data and provide a smart reporting suite.
Qualities of AvaTax
Transparent taxation – Because of the smart reporting suite of the software, filing an income tax return has fewer complications now. Its best piece is that you get the chance to abridge installments in a single schedule.
More than 500 useful integrations – AvaTax has a huge amount of prebuilt integrations, a large portion of which associates it with well-known accounting.
5] Xero, Tax Preparation Software for Professionals
This tool has won several awards for having some of the advanced features, providing professional assistance at any period, and an ability to add up unlimited users in itself. It is one of the best tax preparation software for professionals as it supports them by notifying a real-time cash flow view. Also, processes the invoices and bills seamlessly and, categorizes and imports banking, Visa, and PayPal exchanges for quicker reconciliation.\
Aspects of Xero
Secure Transactions – Xero works using two-factor authentication along with multiple approval framework to reduce the chances of financial fraud. You can also get a detailed list which includes the date, manual notes, and users for all transactions.
Simple tax filling – It supports the user in preparing themselves for tax audits through correct calculations and facilitated tax filing.
Advanced Reporting – Supports all standard transactions like Cash Flow records, Balance sheets, Income Statements. One can also utilize it in case of in-depth analysis and custom summaries.
6] Wave
Wave is a compact accounting suite that is good for small and medium-sized businesses. It has brought invoicing, receipt scanning and accounting into a single package. Moreover, it helps the user with diverse sales tax information. It is popularly known for providing friendly dashboards and summing up all the features required for consultants, freelancing professionals, and small startups. Some of its features are expense and income tracking, connecting several handy banks and standard payroll management facilities.
Factors of Wave
Multiple accounting facility – Using this tool, one can create professional documents of estimates, receipts, and invoices in a simple way. People can also have a check about the status regarding payments and invoices.
No paperwork required – Wave takes out manual information from the equation and processes them with good accuracy. The framework additionally readies your business for tax month without the issue.
Documents can be attached by sales tax – It enables the user with the facility to attach sales tax with their invoices, transactions, receipts, bills and update the refunds and taxes in their Journal entries.
7] ONESOURCE
ONESOURCE is quite a good tax and accounting suite that can help the user with all kinds of tax-related needs. It is structured to bring together the whole tax cycle and related data to drive corporate tax compliance. This tool has combined all comprehensive worldwide tax content with high-end supported answers to boon taxpayers with a single tax engine.
Details of ONESOURCE
Efficient data management – The tool provides the perfect technology to access the user's data and meet deadlines promptly. Thus, helping the tax department to do much better strategic planning.
Better process management – The software comes with tools good in process management, like workflow, analytics, benchmarking, audit management, etc.
Report ad Compliance tools – It comes with several reporting and compliance tools to manage processes related to statutory reporting, indirect tax, transfer pricing, etc.
8] Intuit TurboTax
Turbo Tax is also one of the best tax preparation software for professionals whose accuracy rate is 100 percent. You can use the tool online, on-premise, moreover, it offers guaranteed plans for small and medium-sized businesses, independently employed tax filers, and the military also. Furthermore, it works well in smartphones to keep you well updated with the tax returns. When placed to work, TurboTax looks at more than 350 attributes and tax deductions to portray those you're qualified for and audits all data in detail for 100% precision and accuracy.
Specialties of TurboTax
Get full control over tax return – Turbo Tax supports the user with an exhaustive survey of all income tax return subtleties before they file it up. This is with the goal that they can have the serenity of no slip-ups or irregularities.
Audit support guarantees – It backs every individual return with its Audit Support Guarantee. Basically, it is a free coordinated review direction program-driven via prepared assessment specialists.
Updated tax legislation – The software analyses all IRS and tax laws to make themselves updated for the users.
9] QuickBooks
This is one of the best award-winning and professional accountant software. The framework intends to streamline money related administration in several ways. This includes the method to make and file taxes, and react to standards and legislation valid for your extent of activity. The software is user-friendly, consists of high-level accounting programs, 100 percent secure and comes at an affordable price. You can easily connect QuickBooks to your bank account or with your credit cards to provide clean transactions. Also, it boons the user with frequent reports about the health of their business.
Elements of QuickBooks
Offline access – You can use every function present in the software without an internet connection, except payroll features.
Automatic reporting – All standard and custom reports in the framework have smart reporting technologies. You can utilize this on various occasions to catch even the most diminutive, yet pertinent finance details.
10] TaxAct
TaxAct is also a popular name among taxpayers as it has proven itself in setting up complete tax control on several occasions. This software is good for sole proprietors and small businesses as it guides them to minimize their taxes. You can use this tool online and update it frequently to cope with the present needs of tax professionals.
Components of TaxAct
Email notifications – Once the returns are processed by the IRS, all the TaxAct users are notified using emails.
Taxation guidance at every step – If you are a beginner then TaxAct is the best option for filling up an income tax return as it guides at every step.
Dedicated professional products – 5 professional products are offered using TaxAct: They are – River City Bank, Bundles, State taxes, Republic Bank and Federal taxes.
Dedicated packages for small businesses – Small-scale organizations or sole users can select the package according to their requirements. Moreover, users can also use IRS e-filing for accurate and fast tax return filing and confirmation.
We hope that the above info was beneficial to compare some of the Best Tax Preparation Software for Professionals. Each of them has its own characteristics and we recommend you to choose them according to your needs.
That's all!!!