For the Android users, Truecaller should be a very interesting and useful app. Truecaller is the largest collaborative phone directory present in the world. Thus, it helps an individual to get in touch with a lot of people around the world. Along with that Truecaller Android App also protects you from unidentified missed calls. It instantly recognizes the caller even if you do not have his number. Thus, you can report accurately to the authorities if you find that someone is disturbing you through unwanted calls or messages. Also, Truecaller Android App efficiently blocks any number that you do not want to receive such as spam calls.
Another useful posts:
Truecaller Android App has currently 18 million plus users around the world. The app has received praise from leading journals and blogs on software technology. Given below are some official recommendations from reputed journals.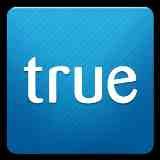 Few months ago Truecaller has added  new features. So you can now enjoy the most accurate name and phone number searching app internationally with the caller identification absolutely free. With Truecaller, you can search 950 plus million numbers all over the world. It also keeps your phone book arranged and beautiful. It keeps it up to date by adding your Facebook & Linked-In friends contacts to your phonebook. Truecaller android app is constantly being updated as new nations and new callers are being added without any cost. Let's have a look at the new  features of Truecaller: –
Truecaller Android App Features
Caller ID – see who the caller is before picking up the phone (needs 3G/WiFi)
Call Blocker – Block calls from unwanted sources or people using community blacklist.
Social Connection – Be connected to your Facebook friends or Linked-In friends through Truecaller and be informed of any status update.
PhoneBook Update – Keeps the phonebook updated with your friends' latest addresses, information or pictures.
Call Log – Have a comprehensive look at the incoming and outgoing calls in a single touch.
You may like to read:
You can access the Truecaller website www.truecaller.com for more information. The Truecaller latest version is available on the Google Android app store Google Play. The new version 3.25 has the following updates done: –
Control who can access your contact details.
Go directly to the Detail view when looking for a number.
Bugs have been fixed.
For version 3.24
Lists are faster searched.
Bug fixes
For version 3.23
Attached with your Linked-In profile.
Bug fixed.
For version 3.21
Caller identity bug fixed.
Speed improved.
Bug fixed.
For version 3.20
HD photos introduced.
Know how many people are having common contacts.
Supportive post: 3 Best Android Apps to get Caller Location, Network Details
Truecaller Android App is available for free download on the Google Play store. The file size is 4.2M and the latest version available is 3.25. The Android version requirement differs with the device. The app has been installed 10,000,000 to 50,000,000.