If you calculate the data consumption now and then and find at once that it has gone lapsed then well know what would be your reaction. Here we are for Map which often gets updates and to turn it off is a wise decision. The maps can also be updated when you are connected to a free WiFi or in the last of your month using residual of data.
We will share you the steps to turn Off Offline Map Automatic Update in Windows 10. When your system is connected to a WiFi the maps are automatically gets updated and even the offline maps are also updated. Suppose you are in a public WiFi domain like stations or airports and hence, you don't want the automatic maps update to take place.
How to Turn Off Offline Map Automatic Update in Windows 10
The changes have to be done from the Settings app. For this, tap on the Start symbol which leads to standing Start menu up. Hit on Settings Symbol.
Click on Apps block on Setting application emerged on the screen.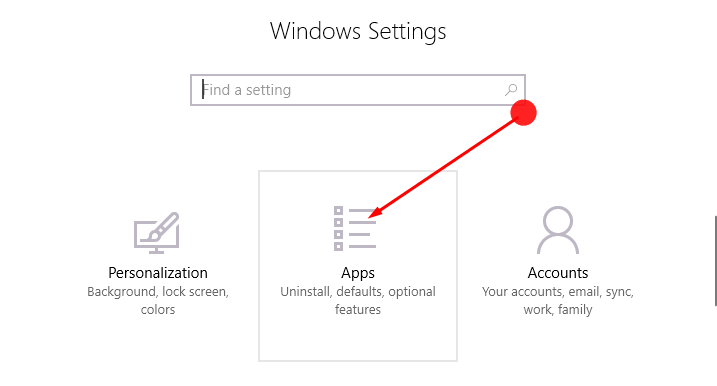 Pick up Offline Maps from the left column of options.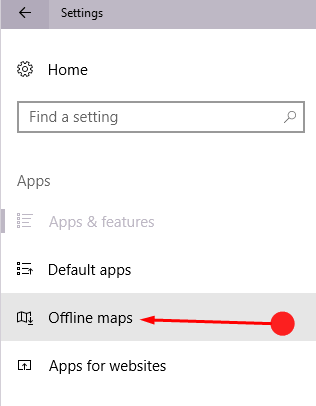 Get into the right pane of Offline Maps and come to the last segment called Map updates. 
You will see Automatically update maps with a slider. Toggle it to Off.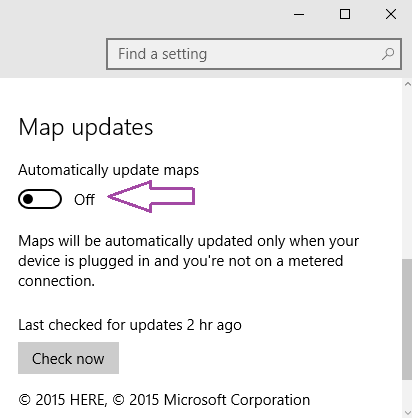 Your maps will no more be updated automatically. Besides you can also choose to turn on metered connection which will permit them to download only when you are connected to Cellular data or Free WiFi.
When you come to know you will journey with your system to the location devoid of network you are commonly referred to keep offline maps together with. And on the laptop comprising Windows 10 you can use them even without getting access to the internet, but the difficulties arise when you are struggling for data and getting the updates is necessary.
Windows 10 Maps is a very vital tool as you can see the guided directions without internet support. Hence, you should follow the precautionary measure to have the updates for it before you leave and turn the automatic status off through settings area.