How to Turn Off /On Blink Led for Snapchat Notification – Due to privacy reason few users does not like their phone to buzzer when an update regarding chat hits. Abundant of apps nowadays undertake the opinion regarding privacy into consideration. Snapchat also provides you alternatives like Blink Led and Wake Screen which help you to keep your chat unrevealed.
Blink Led provokes a device to sparkle the flashlight when a notification strikes to it. After you turn on the concerned Snapchat setting, flash starts flickering when a notification arrives at. In this article, we are going to elaborate the steps for how to Turn Off /On Blink Led for Snapchat Notification striking to your device.
How to Turn Off /On Blink Led for Snapchat Notification
Tap on "Snapchat" to Launch it from the "home screen" or "Widget" wherever you have placed.
By default, the Camera opens up, tap on the "Snapchat icon" located amidst the top.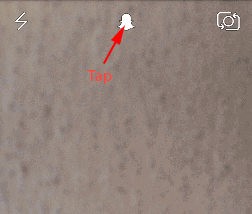 On the arrived screen of Snapchat, hit on the "Settings symbol" at the top right.
Settings pane comes before your eyes, scroll downward and look for "Notification Settings" under Advanced, hit on it.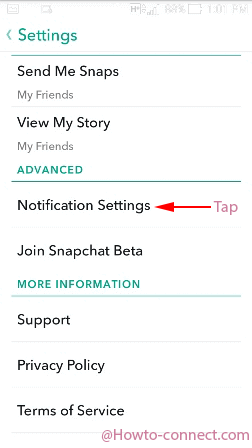 On the Notification settings screen, you notice a square shaped check box adjacent to Blink Led, tap on this box to Uncheck it. Oppositely if you desire to turn on Blink Led for Snapchat Notification then remain it checked.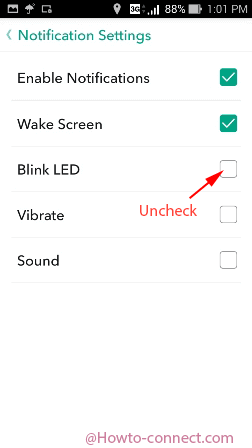 Note – The Blink Led is enabled by default on Snapchat.
After you uncheck the option the flashlight of your device will be inactive for the notifications arrive on the Snapchat and If you leave it as it is the flashlight will flicker or blink.
Multiple devices include an additional feature which facilitates you to customize the color of the flashlight. If your device also has this one you can apply a specific color to be glimmered by your flashlight when a notification comes.
However all these customizations directly affect the battery life of Phone, so always take account of.