How to Turn on / off Wake Screen on Snapchat Notification – When the screen of a Phone (iOS or Android) suddenly shines it impacts adversely to the cells of the battery. The display of a phone is set to be sleep after a certain bit of time. But Snapchat has an inbuilt setting named Wake Screen which arouses your phone after a notification hits on it. So when a notification hits on Snapchat your phone suddenly wakes up and hurts its battery. Hence, in the remaining part of the article, we are going to present the steps for how to Disable Wake Screen for Snapchat Notification.
How to Turn on / off Wake Screen on Snapchat Notification
Tap on the "Snapchat logo" in order to spread it out on the Phone's screen.
On the middle part of the uppermost area, "Snapchat icon" exist, tap on it.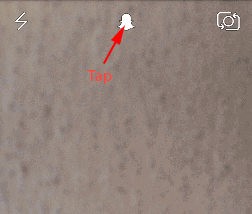 On the subsequent screen of Snapchat, hit on "Settings symbol" placed at the top right corner.
The Settings area of Snapchat emerges on the screen, look for "Notification Settings" just underneath"ADVANCED" and tap on it.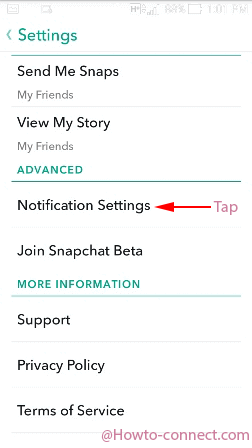 On the arrived screen, you witness a check box just after Wake Screen checked by default. If you are desirous to turn off Wake Screen on Snapchat Notification, simply uncheck the box and that's all.
Still you like your device screen to give alert by waking up leave the box checked.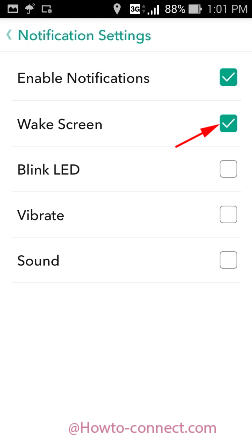 At once awaken screen of your phone harms your battery but at the other end it also works as a shield if you are concerned with the privacy. If you like to restrict others from hearing the notification sound of your Snapchat you have the option to Uncheck the box against Sound and check Wake screen. Still you want a higher level of privacy also uncheck the Wake Screen and check Blink Led which will only let the flashlight glowing.