When you need to remove an application or software from your computer the way is uninstallation. People who are in search of a technique to get rid of the same must have to follow this unavoidable process. To uninstall a program from Windows 10 PC, this is a very straightforward process even beginners can follow quite smoothly. In the Tips, we are presenting the process to Uninstall Software From Window 10 even a beginner can understand. Apart from this, we will also describe the way to uninstall an app from your Windows 10 PC.
How to Uninstall Software From Window 10
Tips 1
Take your mouse pointer to either the icon or search of Cortana placed at the taskbar.
Click on the Search field and type Control Panel.
Choose Control Panel from the results shown.
Windows 10 Control Panel is now in front of you.
Look for the Programs and Features.
Click on the Programs and Features option to open it on a new window.
Once opened, you can see the list of programs installed on your Windows 10.
Look for the program that you want to uninstall (for example – I like to uninstall VLC from my Windows 10 PC).
Right click on that particular program (I have right-clicked on VLC option).
Choose Uninstall option (And now I have clicked on the Uninstall option).
Again you will get one dialog box depicting the location from where your program is being uninstalled.
Click on the Uninstall option to continue.
Now the chosen program is uninstalled from your Windows 10 PC (The KMPlayer has been successfully removed from my computer)
How to Remove an App you have installed from Windows Store
You may uninstall an app from Windows 10 PC directly from the app list. Simply
right-click on the app on the Start menu and select uninstall.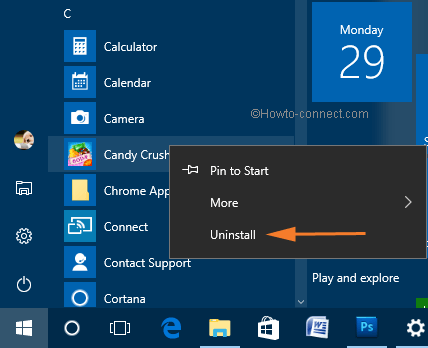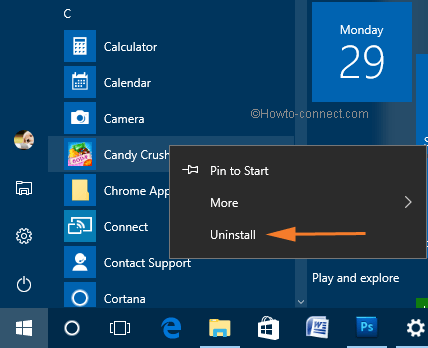 A small dialog box prompts beside the app in which Uninstall button is available. Click the button. The app will be uninstalled at the same time.
The app will be uninstalled at the same time.
Tips 2
To Uninstall Software From Window 10 click start icon on the taskbar and Bring your mouse pointer to Settings icon visible on the start menu.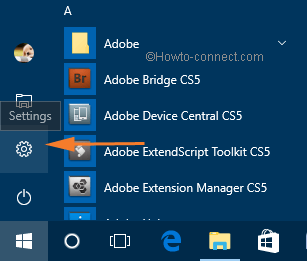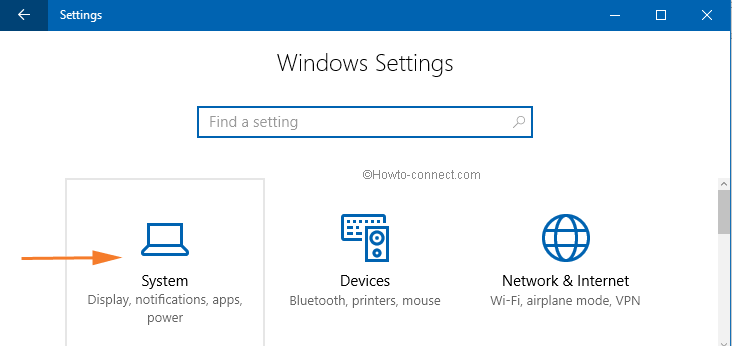 Select Apps and Features in the left sidebar of the System Window.
Click on the app or software (Mozilla Firefox is chosen here) you need to uninstall and tap uninstall button under this.
You may like to read: