'Can I delete the windows10upgrade folder Safely?' – Numbers of users are asking on different forums. They are in doubt about 'is it safe to delete from C Drive'. The answer is Yes. You can uninstall Windows10Upgrade Folder once the installation of Windows 10 becomes successful. You will find here 2 ways also for the same – Using program and features and Command prompt. See a guide in this concern How to Uninstall Software From Windows 10 After Creators Update.
Microsoft offers users a free Windows 10 upgrade and they really want them to get it over the Internet. Windows 10 Upgrade Assistant makes the installation process super easy. But While installing Windows 10 Upgrade Assistant, it creates a folder Windows10Upgrade in the system files.
Windows10Upgrade folder does no harm to the device yet helps in the future upgrading. But users who no longer need, ask to remove the same. In such case, one can just safely delete Windows10Upgrade folder from Drive C. See a similar guide Windows 10 having multiple methods – 3 Ways to Fully Delete Windows.old Folder.
Uninstall Windows10Upgrade Folder on Windows 10
Step 1 – To uninstall Windows10Upgrade folder, open Control Panel. Click the Start icon or the Cortana search box, type Control Panel and then press Enter.
Step 2 – In the Control Panel, find out Programs and Features. Click on this to proceed.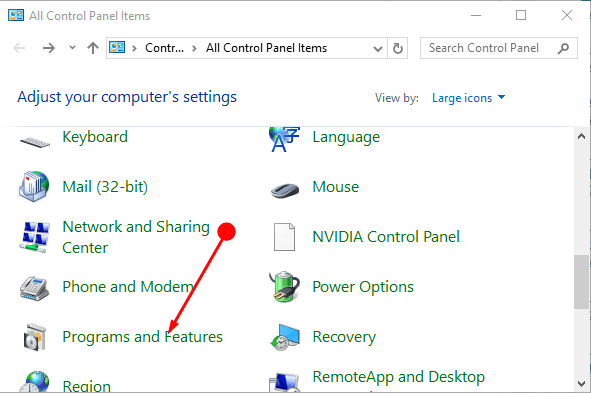 Step 3 – Locate Windows 10 Upgrade Assistant in Programs and Features. Double click on it to Uninstall the Windows 10 Upgrade Assistant.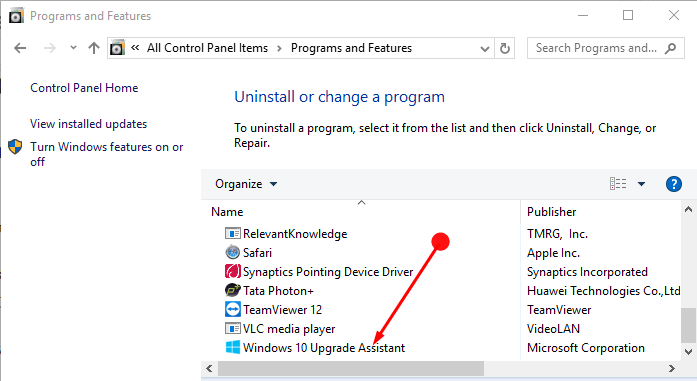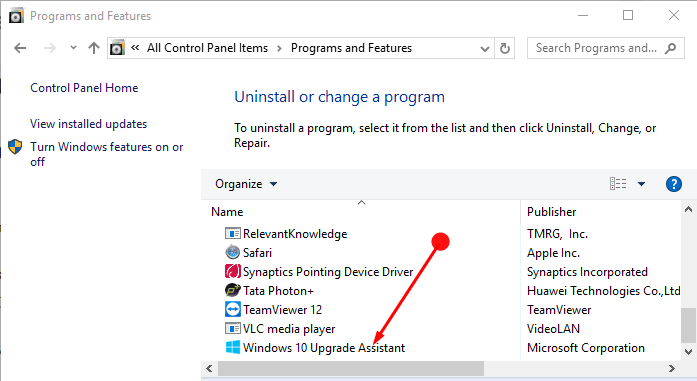 Step 4 – This will pop up a Uninstall/Change option. Select it.

Step 5 – This will bring forward a prompt box seeking permission to uninstall the Windows 10 Upgrade Assistant. Here click on the Uninstall option at the end of the box.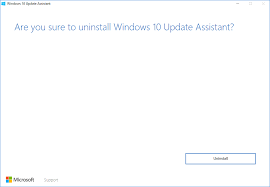 Step 6 – Now allow the uninstallation process of the folder to complete and as soon as it is over the folder too will get deleted.
Uninstall Windows10Upgrade Folder using Command prompt
You can delete Windows10upgrade folder using command prompt easily as well. See the process
Step 1 – Launch Elevated Command prompt.
Step 2 – Type wmic and press Enter.


Step 3 – You will find wmic:root\cli> in the next line on the command prompt. Type product get name next to this and press the Enter key again on your keyboard.
Step 4 – You will view the list of installed program on your Windows 10 PC on the command prompt. Type exactly
product where name="Windows10Upgrade" call uninstall
and click the Enter button.

Check C drive as the folder Windows10Upgrade will disappear from here.
Follow an article of the same nature – How to Add and Uninstall Optional Features in Windows 10.
Final words
After upgrading the device and installation of Upgrade Assistant, the tool is no more in use so, it is worthless for you. Though it is a suggestion to keep the Upgrade Assistant for further use but yet if not required then these steps will help to easily Uninstall Windows10Upgrade Folder on Windows 10.