Microsoft rolled out Chromium Microsoft Edge which offers Canary build based on Chromium 75 and Developer build based on Chromium 74. The team releases the Developer channel on a weekly basis whereas the Canary gets an update on a nightly basis. However, amongst the two, the later is always two versions ahead but also carries most features along with bugs. Keeping a browser up-to-date is always most prior as it includes the latest features and fights with threats. So, in this article, we will show you the way to Update Chromium Microsoft Edge Browser.
Unlike Windows 10 Insider builds that asks you to join Insider programs, this Chromium-based Edge Insider does not have any such norms and can be accessible by all. You just need to visit the Microsoft Edge Insider preview site and download the browser. But to keep experiencing its latest features, you should keep the browser updated. Once you navigate to the About Microsoft Edge page, the browser will automatically initiate the search for available updates. After the download gets over, it will display you the version and details as well. Read – How to Get Microsoft Edge Insider Preview
Way to Update Chromium Microsoft Edge Browser
Here is how to Update Chromium Microsoft Edge Browser –
Step-1: First of all, launch Chromium Microsoft Edge browser and click Settings and more icon. In addition, you can also open the menu by using keyboard hotkeys Alt + F.
Step-2: Locate and click Settings from the options that appear.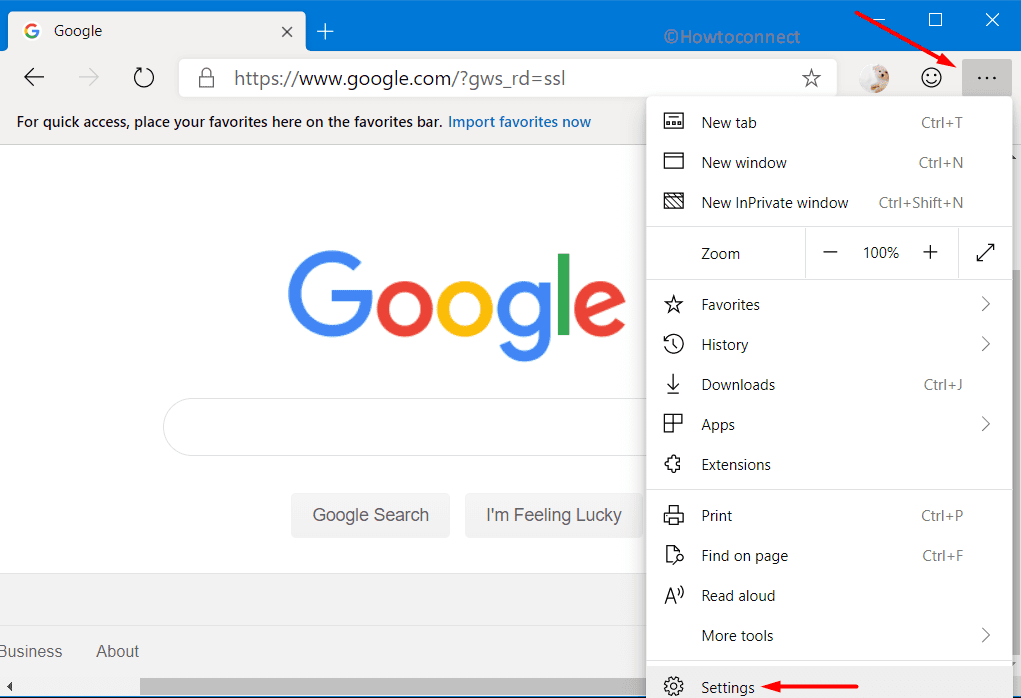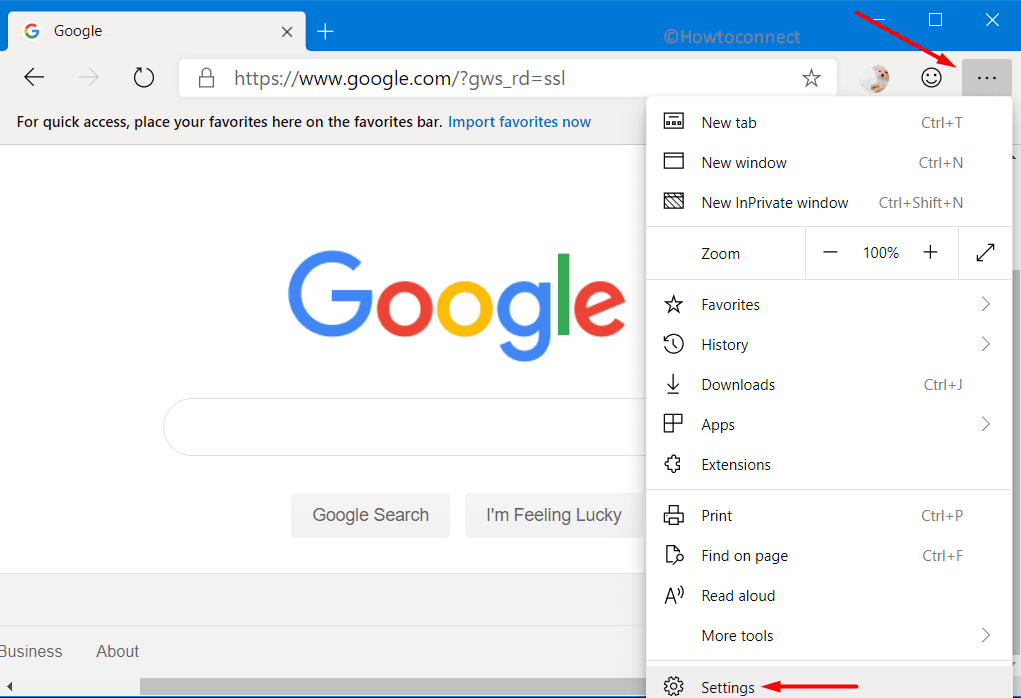 Step-3: The Settings page will show various categories on the left pane. Go down and click About Microsoft Edge.
Step-4: Once you do so, the right pane will display the update progress. After it finishes, you will see a tick mark along with the version information (see screenshot).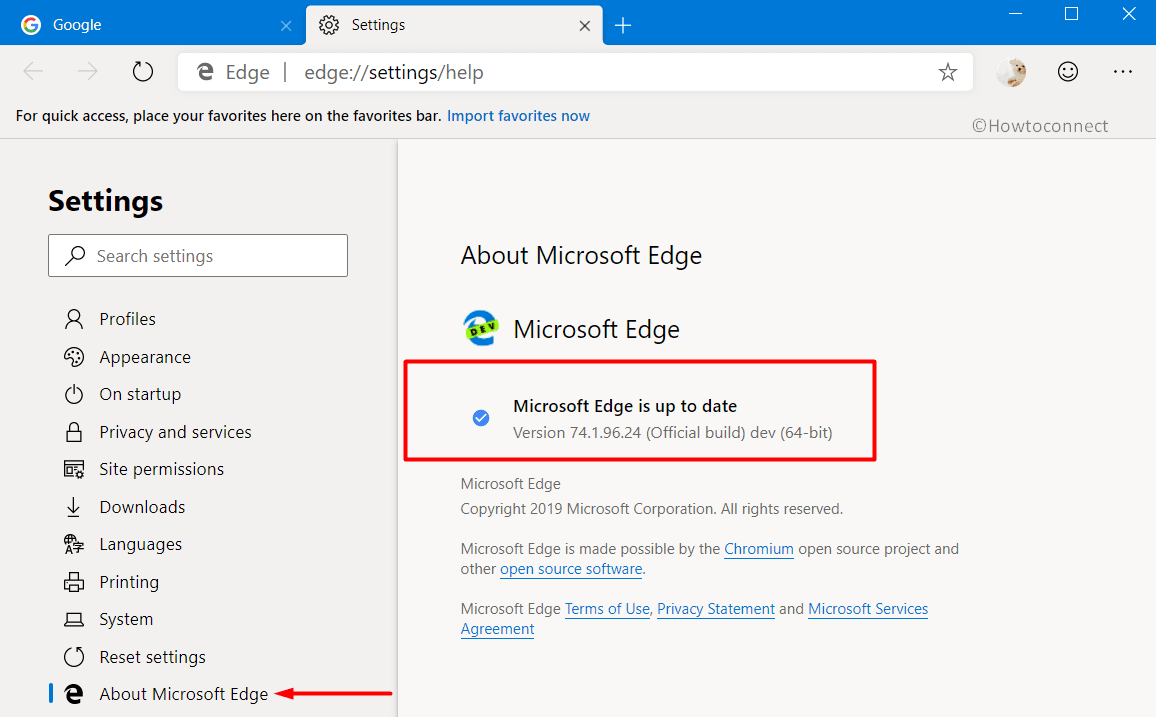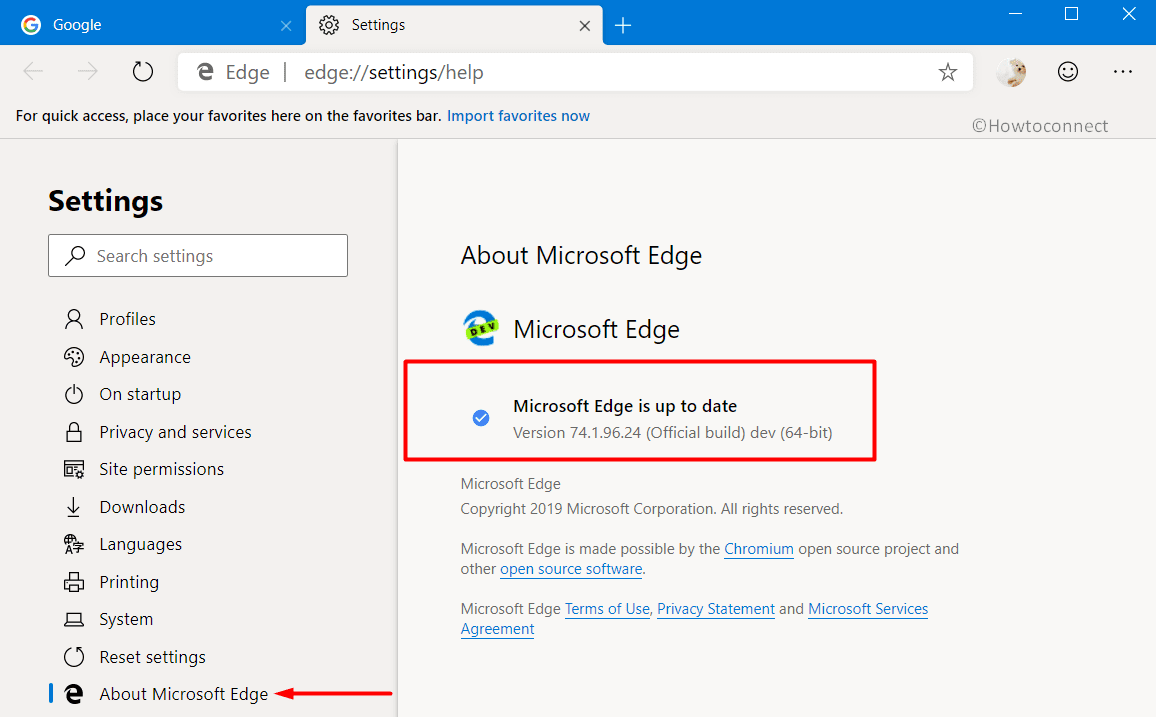 That's it!!!