To let someone have more security on the web, Firefox has launched a browser extension named FPN (Firefox Private Network). Mainly, it's a VPN service that will protect your privacy while using Public WiFi and network. For that, FPN works to encrypt the online activity by converting information into code and limit what websites and advertisers can track about the user. As the extension is a browser-based VPN, it won't conceal what you're doing outside of Firefox from the view of others. However, FPN is currently available for the users in the United States only but a little tweak allows you to enjoy its benefit all around the world. To make your path easier, we are here with the method describing how to use Firefox Private Network outside US.
Firefox Private Network is a browser-based extension and pretty useful to some extent along with some limitations. In order to protect more of your internet traffic, you need to install a dedicated VPN that will change the IP address so that none can track you on the internet. But if your requirements are minimal and want to use FPN, you must be logged into your Firefox account while using the Firefox desktop browser. For a restricted time period, it is free to try which simply suggest that it may become a paid service in the future.
Use Firefox Private Network outside US
Here is how to use Firefox Private Network outside US –
Step-1: Open Firefox browser and navigate the FireX Proxy extension page.
Step-2: Click Add to Firefox button to initiate the installation process.
Step-3: A pop-up will appear for your confirmation, click Add to allow it.
Step-4: Upon completion, an icon will be added in the toolbar accompanied by a pop-up. Click the checkbox of Allow this extension to run in Private Windows followed by clicking Okay, Got it button.
Step-5: Now, click the newly added icon of FireX Proxy and locate United States from the available list.
Step-6: Once found, Hit Apply button.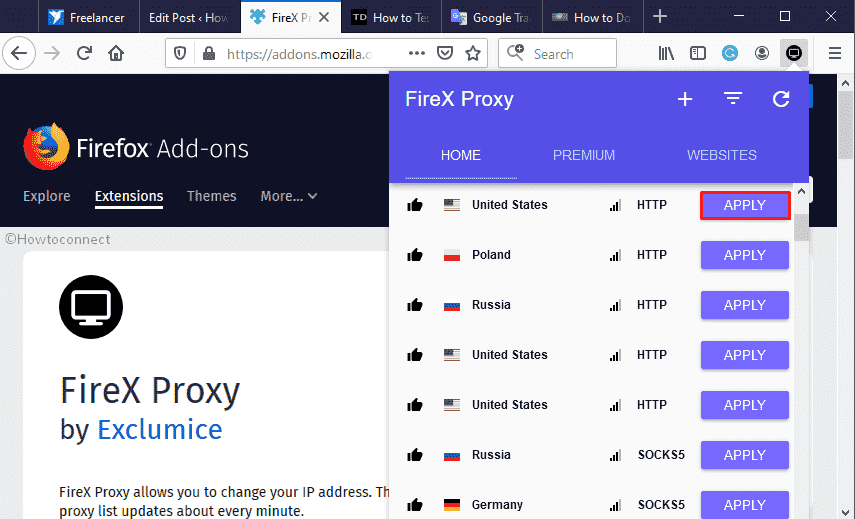 Step-7: Thereafter, head over to the official website of Firefox Private Network and hit the button entitled Add to Firefox.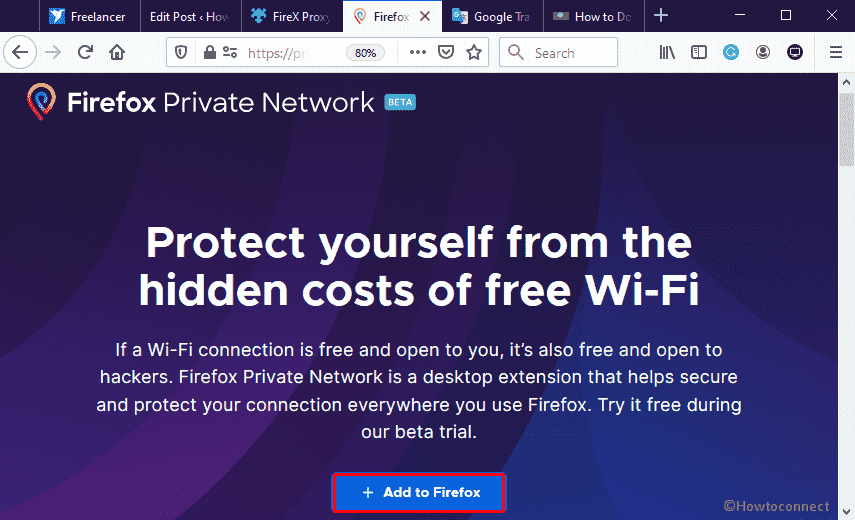 Step-8: When the installation process finishes, a pop-up will become visible. Click Add button to continue.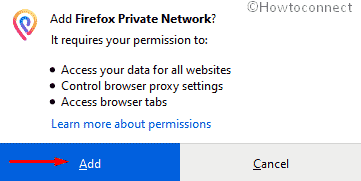 Step-9: Following that, click the FPN icon from the toolbar and sign into Firefox account.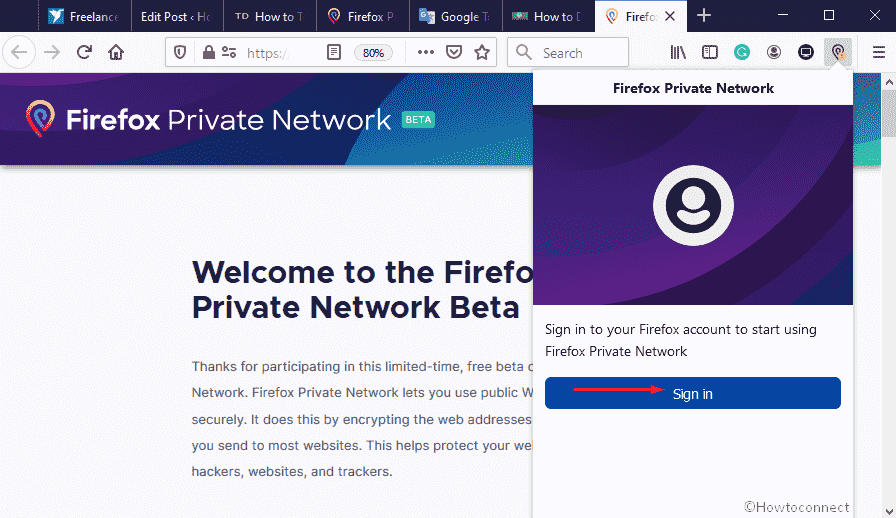 Step-10: After that, the extension's status will be On and you can use Firefox Private Network outside US.
That's all!!!!