Directions here will help you to learn how to change Camera brightness on Windows 10. The camera is a built-in, moreover, user-friendly application of Windows 10 that allows you to capture images and notch up videos using webcam. Unlike a third-party advanced program, it comes up with basic features such as time-lapse and framing grade. In addition, the Camera app lets you change the brightness of image while taking photos. To have the benefit of this feature, you need to enable Pro mode first.
Though Camera app accomplishes the basic requirements of ours, it has some limitations. It doesn't provide editing facilities but you need to take help of other programs such as Photos app.
Change Camera Brightness on Windows 10
Here is how to change Camera brightness on Windows 10 –
Step-1: Click the Start button and locate Camera from the appearing app list.
Step-2: Once found, click on the same to access it.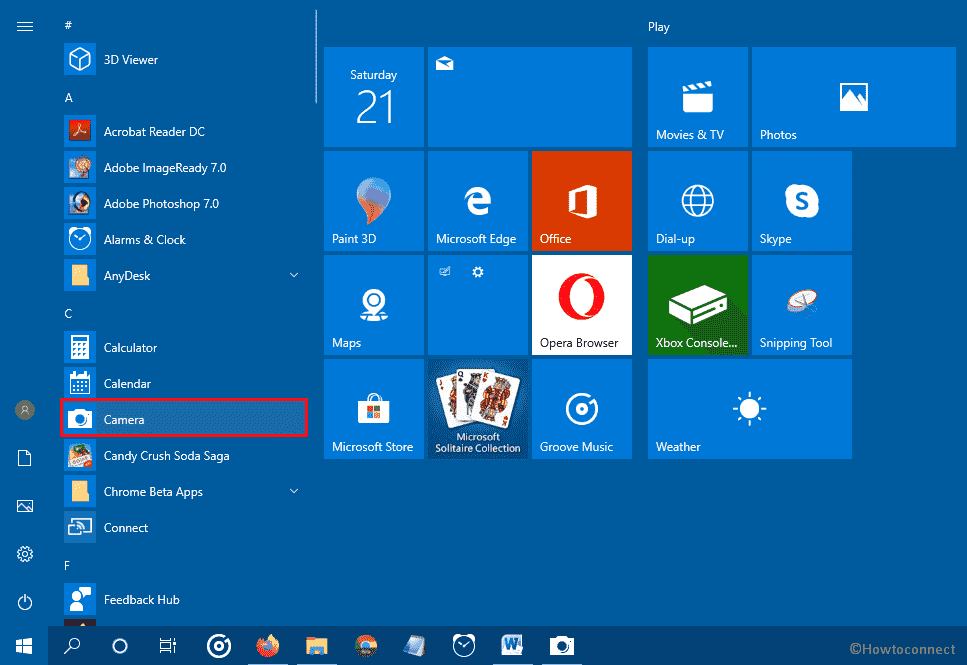 Step-3: When the Camera app becomes visible, click the gear icon located in the top left corner.
Step-4: Turn on the toggle button of Pro mode to view advanced controls for photos and videos.
Step-5: Click the back arrow icon located before Settings to head over the main interface.
Step-6: In the left side you will view two icons, click the second one named Brightness.
Step-7: A control bar will come into the view. Move the slider up or down to change Camera brightness on Windows 10.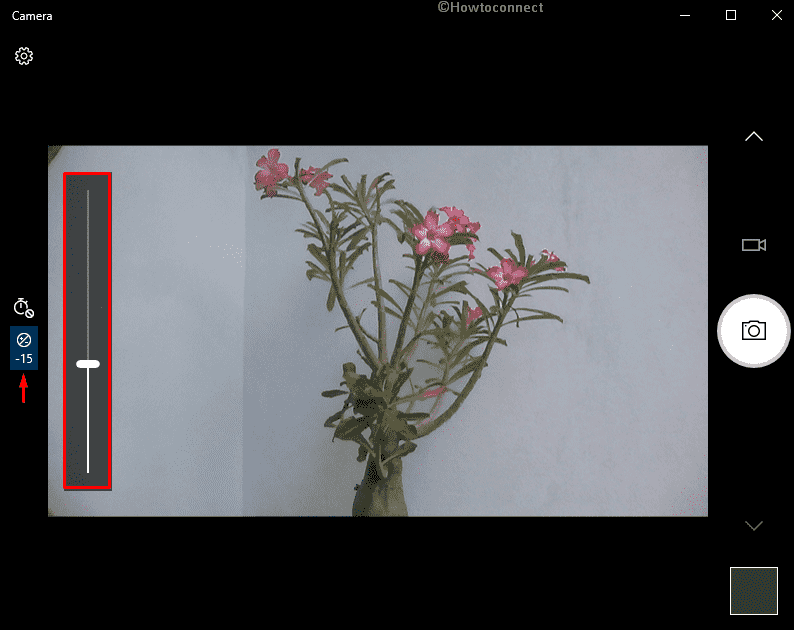 See more posts on Camera app Windows 10 –
1] Everything You Can Do with Windows 10 Camera app
2] How to Reinstall Webcam Driver in Windows 10
3] Windows 10 – How to Show Slideshow Images from Camera Roll
4] How to Make a Picture Black and White in Photos App Windows 10
5] Fix: 'We Cannot Find your Camera Error 0xC00DABE0 / 0xA00F4244' in Windows 10
6] How to Disable Microphone for Individual Apps in Windows 10
7] Fix Camera App Recorded Video Displays Lines on Screen Windows 10
That's all!!!