The OneNote app for Windows 8 is a new officially launched application for the users who want to keep their ideas and notes at a fixed place. The interface of this newly developed app is very intuitive, simple, and user-friendly . You can use this for adding drawings attached to the notes. You would remember that Earlier Google has launched Google Keep.
As whatever is written down about this OneNote application is saved in the clouds, it can be accessed at any time and anywhere. Similar to the other exciting features of Windows 8, this is also very neat and attractive which provides you pleasure while taking out the notes in it. When you use OneNote app in Windows 8 you can write down the important thing as well as you can draw something in this app to add some important thing attached to the note.
In windows 8, OneNote app allows you to make important lists draw pictures, search and format etc. This is a very loving feature and its attractiveness increases once you are using the "touch enabled device" like tablet or mobile etc. How its feature generally works are described below:
It allows OneNote users to have some improved pen customization options while working with a stylus on a touchscreen.
The other important and new feature is you can access notebooks on Office 365 accounts of a person with the OneNote app.
How to use OneNote app in Windows 8
Once, you open the OneNote app, it opens a list of recent notebooks that can be opened by just clicking or tapping.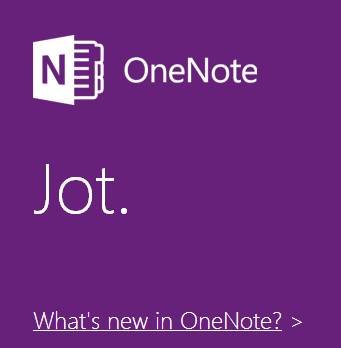 How to Get this app:
You can get this app by visiting the Windows Store and then searching for it or you can simply go to the following link onenote and get this app.
How to Run this app:
Once you have installed or got this app on your desktop just open it by using its icon. Now, a blank note with a nice interface will be opened. Now, here you can write your ideas or take down the important notes. Click on the little page button to know the different new things offered by this app. After clicking on this option will open up several options. Some of them are as follows: ability to draw, insert images, tag, paste, create lists, create tables, etc.
How to Work inside this app
Capture: You can write the whole thing inside it. Different types of notes like handwritten notes, links, web-pages gathered type and others to are placed in one central place. You can also embed pictures, videos, etc. into your notes. You can add a table to it and then use its rows and columns for different kinds of stuff like converting a table consisting of your notes to a chart or to an Excel spreadsheet to do the advanced calculation, all it takes is just one click.
Find: Finding the note written by you in this app is very simple and easy. All you have to do is to type a Keyword and it will be opened.  OneNote app is designed in such a way that it saves automatically all your content as you go so that you can spend all your time collecting, assembling, and improving your notes.
Go: Once you have written the notes, it is very easy to read it wherever you use Mobile, PC, and sync.
If you are willing to use OneNote app in Windows 8, you can visit the above-mentioned site or using Window Stores. It is available for different platforms like desktop, mobile, etc.