Much awaited OneNote Custom tags feature is About to arrive on Windows 10. The most important thing is you will be able to use this in the built-in note-taking application without changing in any setting. After this enhancement comes, all you need to do is create a custom tag, name it and select an icon. Then it will sync across devices and show up in-app search results on OneNote.
OneNote Custom tags will help you to make a good arrangement of your pages. They will also allow your teams and organizations keep shared notebooks organized. OneNote is one of the most popular note taking app all around for Windows 10 users.  Moreover, Microsoft provides this application online to add content from anywhere and easily share with others. A number of users have been requesting for the custom tags feature and now Microsoft is going to fulfill this.
Way to Use OneNote Custom tags in Windows 11 and 10
Here is how to use OneNote Custom tags in Windows 11 or 10 –
Step-1: Launch OneNote application from the either Start menu list or tiles.
Step-2: Click on Home tab to expand the ribbon on the application. Now click Tags and select Create new tag in the drop-down.
Step-3: Create a tag pane will appear on the right side. Provide a suitable Name.
Step-4: Choose a cozy icon to represent it and click on Create.
Step-5: Now you have created OneNote Custom tag easily and it is available in the list in the left pane. If you have created multiple then you can type the name of yours in the search box and get your desired.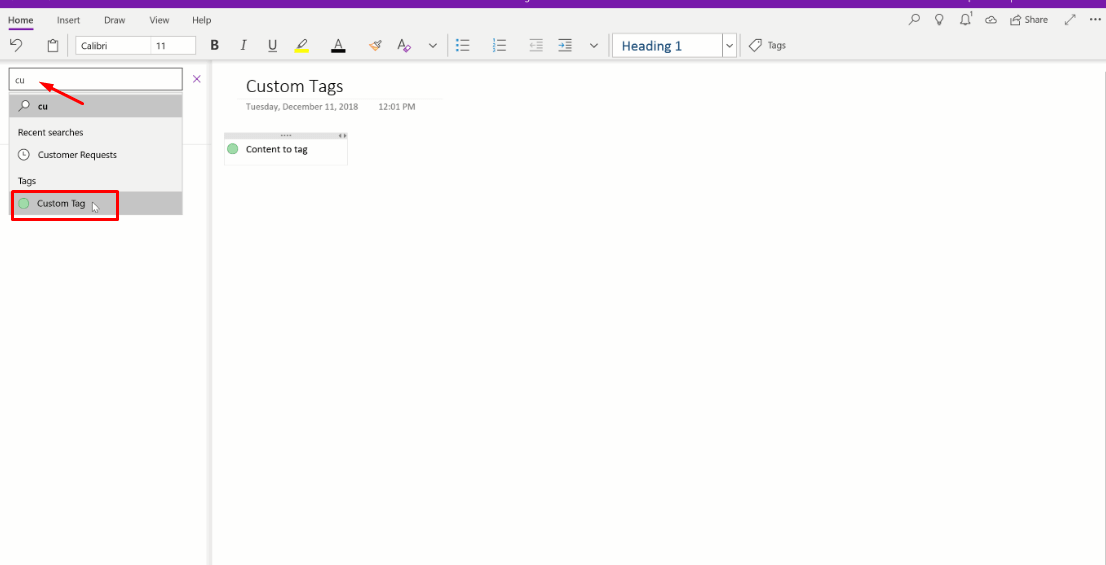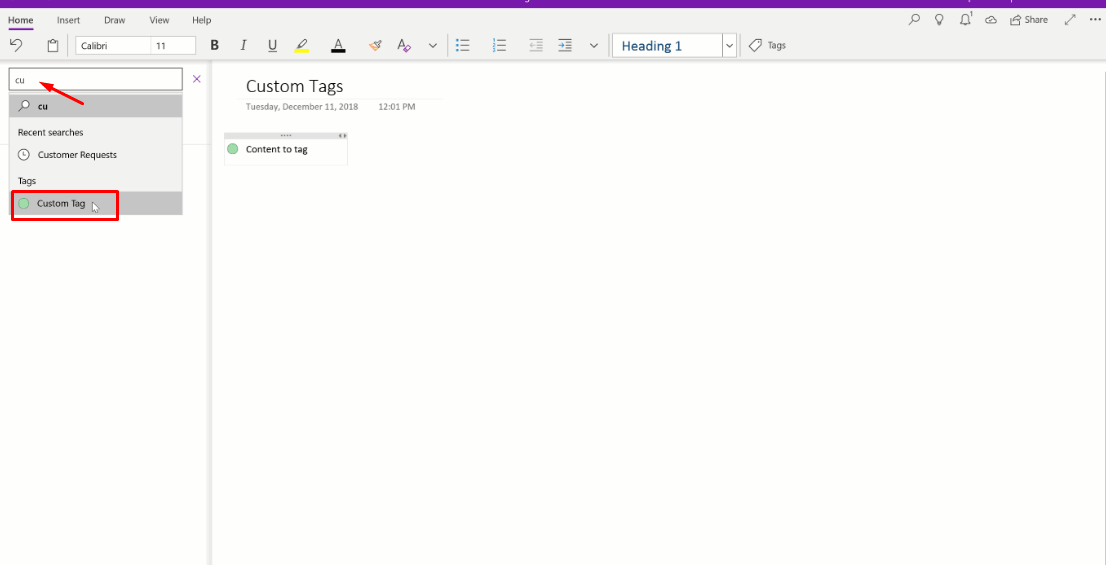 Step-6: To see all the of them click on Tags on the ribbon of OneNote.
Now locate your content and start tagging to keep it organized on the application.
That's all!!