How to View All Apps in Windows Store Step by Step – Windows Store has come with more significant features in Windows 8 RTM edition. Windows Store permits you to install latest apps for Windows 8 supported computers or devices (Tablets, Windows Phone). Sometimes Windows store does not show all apps at same moments. It happens due to localization features setting with these apps and it is found according to local languages. Only particular users can view all default apps.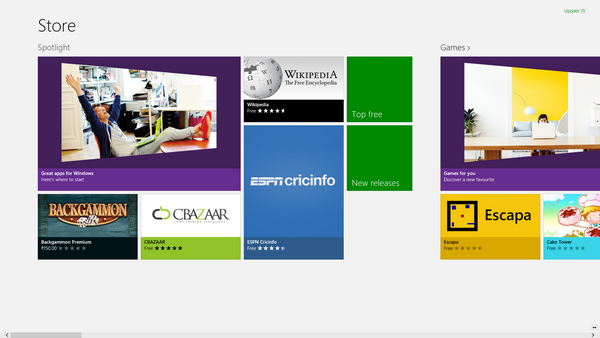 If you wish to test other apps which are restricted for a particular country or language on the windows store, then you can use the integrated option also.  To stop localization features in windows 8 store follow these tips –
How to View All Apps in Windows Store
At first, launch Windows store from metro screen.
Then launch Charms bar through pressing shortcut (Windows key + C) while you are accessing Windows Store page.
From the Charms menu, select the settings button.
Now you will get settings option and hit on Preferences option.
In the preferences window, move toggle button around No for this option – Make it easier to find apps in my preferred language.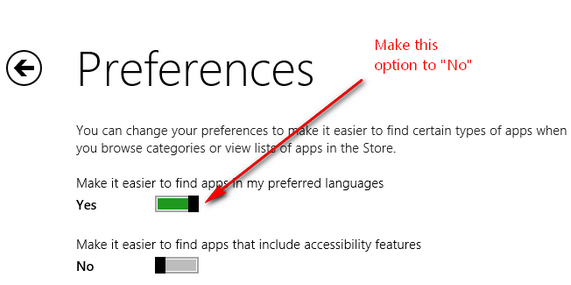 Now return to Windows Store page and then you will view all the apps in the listed without any limits.
Remarks
You can use these tips only with Windows 8 RTM edition.