Vimeo app for Windows 8 is released few days ago. If you're unaware of video streaming websites as YouTube is one of the best video sharing websites still now, the Vimeo app of windows 8 permits you to upload and view stream videos in HD quality along with the look through numerous compatible video channels.
The interface of the Vimeo app has been designed especially for Windows 8 built-in Start screen and displays everything in full screen. You may work with Vimeo app after either signing in by Vimeo account or without signing in.
How to Download and Install Vimeo app on Windows 8 system?
At first, launch metro charms search window by hitting shortcut (windows key+ F).
Next type keyword " vimeo" on search box and hit on Windows Store option.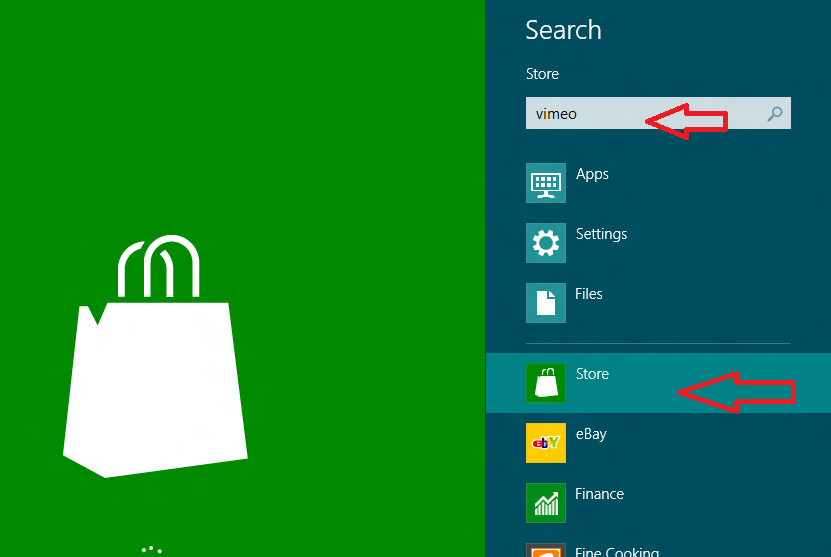 From search results page, choose appropriate app's name and choose Install button.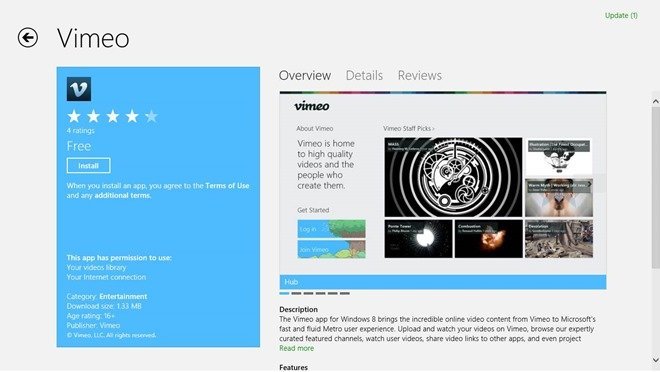 How to access Vimeo app?
The home page of Vimeo app displays the available videos in tiles.  Then choose the Log in button and type email and password.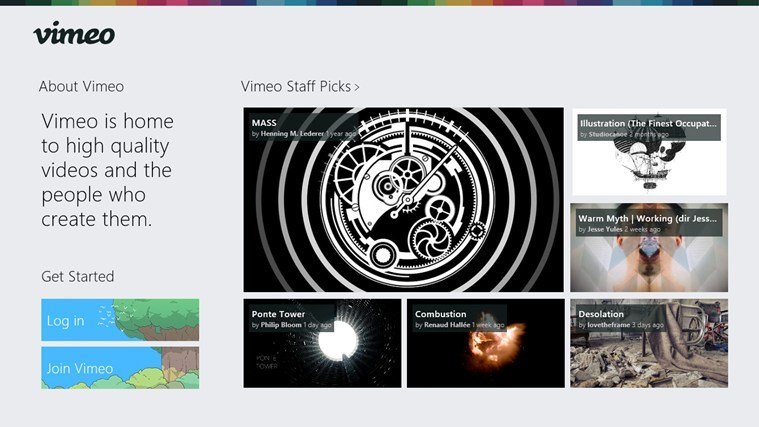 Vimeo app main page is classified in several channels like Vimeo Staff Picks, Everything Animated, Music Videos, World HD and more.
The Music Videos channel displays the latest released video tiles labeled with music.
While you click on any video tiles, it plays in full-screen mode with actual video title. Now you get seek bar below on playing screen which contains control buttons such as Like, Watch later, Open in IE, Copy link and Information.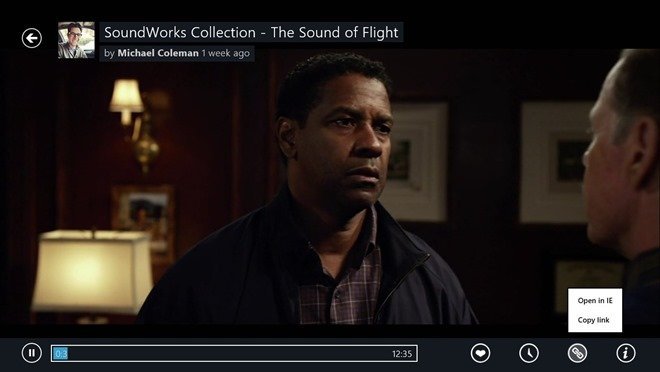 To upload a fresh video on Vimeo account, return to Vimeo app main page and choose upload a video option.
Next choose the video from folders or drives, give its Title and description.
Finally set Privacy as public and click on save button.
Remarks
General user as account holder of Vimeo may eligible to upload minimum 500 MB video files in single week. For uploading over 500 MB, you need to subscribe get plus offers.

Read more about  Vimeo app