The wait for all Microsoft Office 2019 lovers is now over because Microsoft has recently started rolling out the latest version. A curiosity about the new features and changes in this edition is normal. Before learning what is new in Microsoft Office 2019, it is important to know some general things about this version.
Microsoft Office 2019 is a separate version of MS Office suite. Unlike Office 365 which is a cloud-based edition and users have to pay every year to use it, this one is an everlasting release. When someone purchases a subscription of this software, he/she owns it forever. Moreover, users owning Microsoft Office 2019 gets the license to use it on one PC, whereas for Office 365, he can to use it on a smartphone, a tablet, and a computer.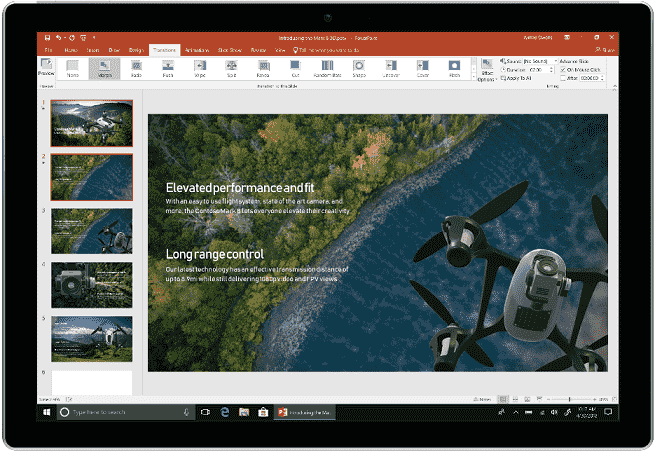 What is new in Microsoft Office 2019?
You will experience several features new in Microsoft Office 2019 as it is available after a gap of around of four years. Below are all the expected new features, modifications, significant changes and improvements –
Microsoft Outlook
Microsoft is bringing a new feature in Outlook, Focused Inbox. This mode will help in streamlining the email drafting and workflow. Now, with the help of @ commands, tagging people in the contact cards and emails has been revamped.
Windows users will have delivery and travel cards whereas fresh email templates will be available for Mac users. They will also read receipts and will be able to schedule the delivery time with the function, Send Later. The excellent thing is that both Windows and Mac platforms will receive Office 365 Group integration.
Microsoft Word
In this new version of MS Office, Microsoft has made improvements to help its users focus better while writing in MS Word. For this, the application will have a Focus mode, that reduces the visible UI elements and makes the screen darker.
Learning Tools are new in Microsoft Office 2019 that includes text spacing, text-to-speech, and translator. There will be customizable ribbons (drop-down menus) for Mac users in Word 2019.
Microsoft Excel
MS Excel receives manifold new tools e.g. chart options and formulas, and a support for timelines and 2D maps. These will organize and present the data in a better way. Windows users will get updates to Power Query, Power Pivot, and exporting to Power BI will also be possible.
Microsoft PowerPoint
In presentations made in PowerPoint 2019, users will experience better media and visual element support. The features include support for SVG files on slides and 3D model display/manipulation. There will be fresh morph transitions and the users can export their presentations in the latest 4K UHD video format. Above all, you can write by using your hand and while editing, move the elements with the pencil.
Microsoft OneNote
The biggest changes in Microsoft Office 2019 will be in OneNote and this will come with a completely new release. However, OneNote 2016 will remain working simultaneously and continue to get the support till 2025. This newer version will include Ink-to-Text feature. It means that when you write words with the hand it will change to typed text. You will experience better syncing between the devices in connection.
Advanced support for pencil and other improvements
Besides program-specific additions and improvements, there are some changes applicable to whole Microsoft Office 2019. The most significant one is Microsoft's enhanced support for the digital pencil. For example, support for roaming pencil case where users can write with the hand and relocate/move different parts of a document is available. There will also be better support for tilt recognition and pressure sensitivity. Moreover, you will get security updates every month and a reduction in the usage of network bandwidth.
Microsoft has elucidated the doubt about Microsoft Office 2019 replacement for MS Office 365 by saying that the sooner would regularly receive security fixes but won't get "feature updates". Despite users of MS Office 365 will continue obtaining latest features via monthly updates as always.
In simple words, people having an Office 365 or business subscription need not worry about this official roll out because the application will automatically receive updates with new features.
How to get Microsoft Office 2019?
Right now, MS Office 2019 is available for the companies who purchase the commercial volume licenses. The software will be available for all in the coming few weeks and this liquidates the next question about its price because that also is not disclosed yet but, expected soon.
What minimum system configuration is required for Microsoft Office 2019?
There is a big change this time as Microsoft won't support any Windows 7 or Windows 8 versions. To install Microsoft Office 2019, one should have a PC running simply on Windows 10. Like always, this version will be available in both 32-bit and 64-bit.
There is great news for Mac users because Office 2019 will support "macOS 10.12" (Sierra), 10.13 ("High Sierra"), and 10.14 (Mojave).
So these are all new in Microsoft Office 2019.
That's all!