VoIP is basically denote Voice over Internet Protocol which converts analog voice signals into digital packets over a special one internet. In telecommunication, VoIP services cost is less than regular or standard phone calls. VoIP provides cheaper, trustworthy and top featured voice calls, sharing files and sending text messages for subscribers.
The VoIP service will considerably decrease our phone bill and user can get the benefit of unlimited calls (Voice and video). In recent times the VoIP technology is more popular due to people have internet connections of higher bandwidths.
Now, top Smartphone manufacturers like Apple, Windows Phone 8 and Android have accepted VoIP services in order to  popularize it all over the world. Apple has released FaceTime app for the iPhone device while Skype has been hired by Microsoft. As result, windows Phone 8 presents Skype app by default to start VoIP services anywhere. While Google has released Voice service for the internet users. For Android version, there are numerous VoIP service supported apps is present in Google Play store.
Top VoIP Apps & Services
1. Viber
Viber is one of the admired VoIP apps for every version of Smartphone like Windows Phone, OS, Android OS, iPhone OS, Blackberry OS. It provides rocking voice quality over a secure internet connection (Wi-Fi) and the facility to send direct messages in groups anywhere free of cost. The sharing feature of Viber app facilitates us to share media files with other Viber users.
In order to Start VoIP service with Viber app, there is no need to pass through difficult initial registration method. At first, start process a new Viber account with present phone number. Then a three-digit access code is sent via SMS to our Phone number during creating viber account. Next, follow the available registration process. Viber is a free app on all platforms.
Download Viber app from the Viber website
2. Tango
Another great app is namely Tango that plays the role like Viber and Whatasapp app. The Tango lets Smartphone user to VoIP call to other Tango account having users free of cost without the require to register with a username or password.
The Tango is presenting also various free of cost services like messaging service (Text, Video, Audio), media file sharing and video calling with wonderful features. Tango apps are present for every Smartphone platform including iOS, Android, Windows Phone as well as window edition.
Visit to Tango website
3. Skype
Indeed, who can forget Skype? These days Skype is the prime VoIP service in the world. There are about 600 million users are using Skype VoIP Call service via Skype app on every platform including windows OS , Linux, Mac, Smartphone, Smart TV of Sony, Samsung, LG etc. After checking the entire Skype features, it can be said that Skype app is the superior in VoIP service than other similar VoIP supported app.
Using the VoIP service with Skype app, User can use several services free of cost, in addition send direct messages free of cost, share images, start calls (voice and video) with up to 10 other Skype users at a time, connect remote desktop connection and more.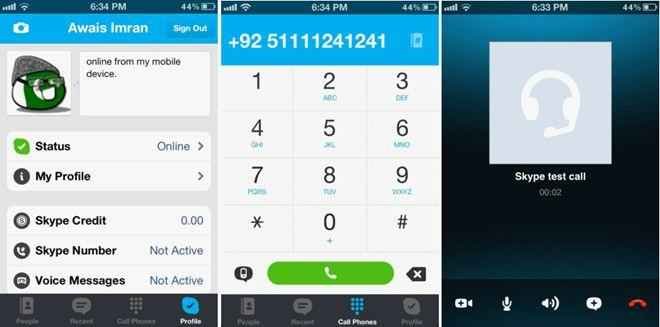 The Skype service offers low-priced VoIP calling option with the purpose to start VoIP calls on landlines and mobile phones world –wide. To start VoIP calling to non Skype users, Skype user will have to choose Premium features with the extra payment.
Find more details on official website
4. Google Voice
There is no introduction about Google and its related various services on the internet. Recently we have noticed that Google has extended in the area of TV, mail services, Smartphone a lot. A new Voice service from Google has been presented especially for Smartphone device which is truly fine VoIP calling option than normal calls.
5. PFingo
PFingo is the recognized VoIP service provider for every mobile platforms and window version. This PFingo app offers PFingo account having other user to make VoIP call free of cost world-wide. In order to call to other VoIP services like Skype, PFingo user will have to pay around $0.04/min for per call.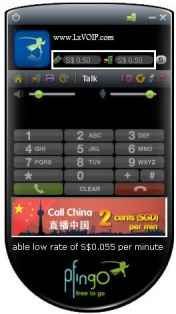 Download PFingo app
6. ChatTime
The Chattime is free VoIP app especially for iPhone users to make VoIP call internationally with several low costs VoIP prices. It is truly user-friendly app during accessing on iPhone device and provides the better quality of VoIP calls via Wi-Fi or 3G.