Support for AVIF File type Format is another important feature coming up with the Windows 10 1903 Version May 2019 update. The new enhancement is reportedly now available for testing with insiders.
AVIF or the AV1 image format uses HEIF as the container and AV1 frames.
The support for AV1 video was brought in Windows 10, 1809. However, with that, in order to add support for the videos of this format to the Windows devices, admins needed to install the AV1 Video Extension, which is still listed in beta. These files were not opening earlier in MS Paint or other image programs from Microsoft. Moreover, no thumbnail was shown in the File Explorer as well. But now, the latest Windows update will add AVIF image format support.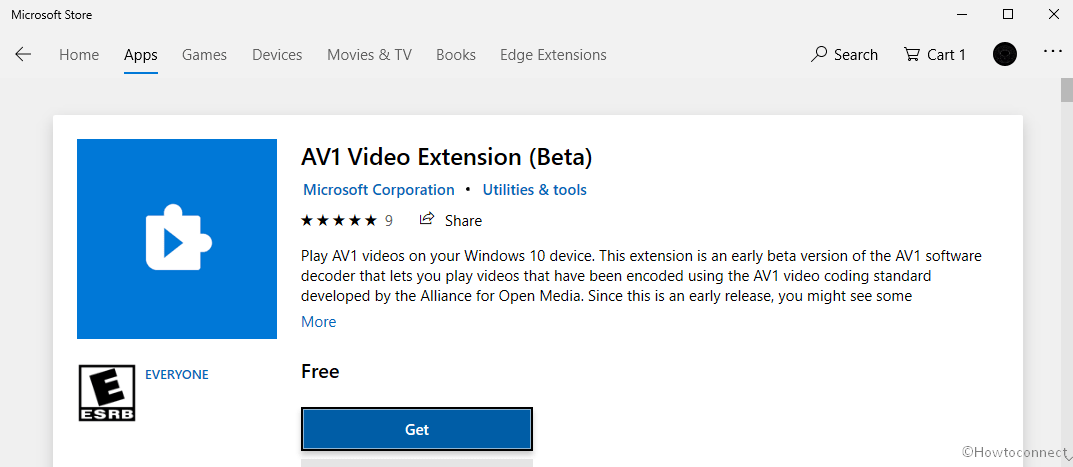 Windows 10 1903 Version Support for AVIF File Type (Format)
The latest insider build 19H1 will currently offer support to AVIF format. Users can now see the thumbnails of AVIF images stored in the File Explorer but this Video extension needs to be installed on their system. Given that MS Paint now supports this file extension, these files can be loaded to the Paint application.
Note that all applications and browsers may not support the format right now, including Microsoft Edge itself. However, we can soon expect the improvements in this direction. Besides, most of the major browsers are planning to add the AV1 format support.
Possibly, you can soon expect the file type to be on its way of becoming the standard format for videos and images.
So the users who were regularly using AVIF format will no longer need to get the help of any 3rd party programs. As the built-in feature, you can easily open the file type from the file explorer and enjoy images and videos as well.
That's all!!!