When you install Windows 10 successfully on your PC you should create a System Image backup of that operating system. System image backup is proved very useful when you want to carry it anywhere or need to reinstall the OS on your PC. When your operating system does not start or boot properly or get corrupted due to any reason you really need the backup.
The backup system image is exactly like the mirrored copy of the OS which contains the configuration of the OS. When you create backup system image your windows 10 comes back to the same position at when the image was created earlier. Here we are embellishing the steps to get back it in your PC easily.
How to Make a Backup System Image in Windows 10
If you want to recover this system image in your PC you have to follow few steps one by one which are mentioned below:
1. Click Start menu button at the desktop and extract out the Control Panel.
2. Just tap over the hovering of File History option from the right side of the screen.
3. Clicking on File History brings a System Image Backup link at the bottom part of the left fringe. Click it.
Note: A backup system image can be used to restore your PC while your hard drive or PC stops working and due to which you can't able to choose individual items to restore.
4. On another opened window in the left side hit Set up backup link.
5. You will get an information like the spaces available or not on the selected drives where you want to recover the system image. After getting confirmation about your selected drive, click Next. If you don't find an option click Refresh button which will scan and fetch the drive.
7. Here you find 2 options under What do you want to backup? The first one is Let Windows choose (recommended) and the later is Let me choose. The earlier is better if you want to take a full system image backup. When you like to select custom items go with the second option.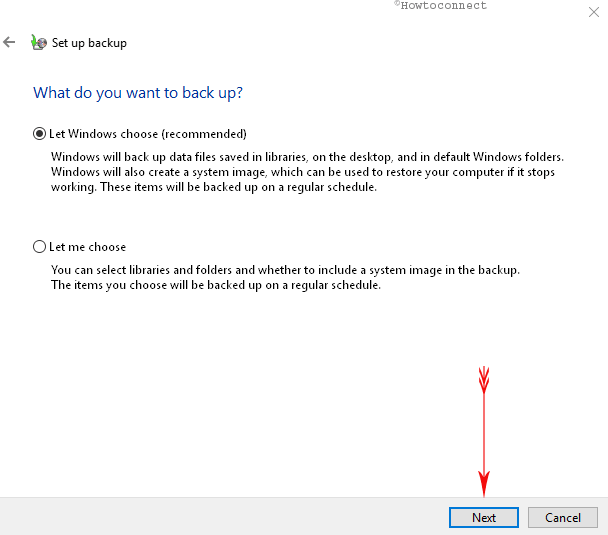 And wait for some time until the Windows 10 system image is in progress on your PC.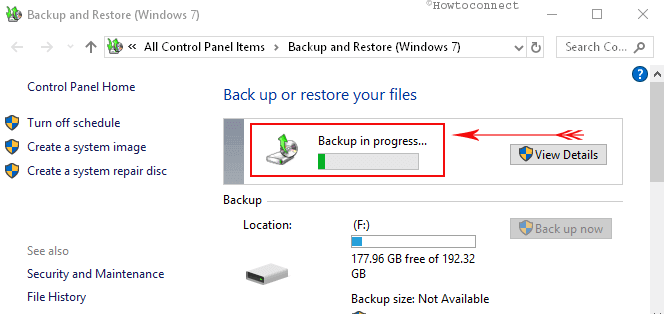 8. Back to the Create a system image box and tap Close, when you are sure that the system image has been recovered.
Hope, you would not get any problem in the creation of Windows 10 System Image backup while using this guide.