Microsoft distributed Windows 10 Build 19030 today with new features in Cortana and many fixes. The update has all the known issues as was in the previous build 19028. The release is available through automatic update. In case, you have not received the build then navigate to Settings > Update & Security > Windows update and click on Check for updates.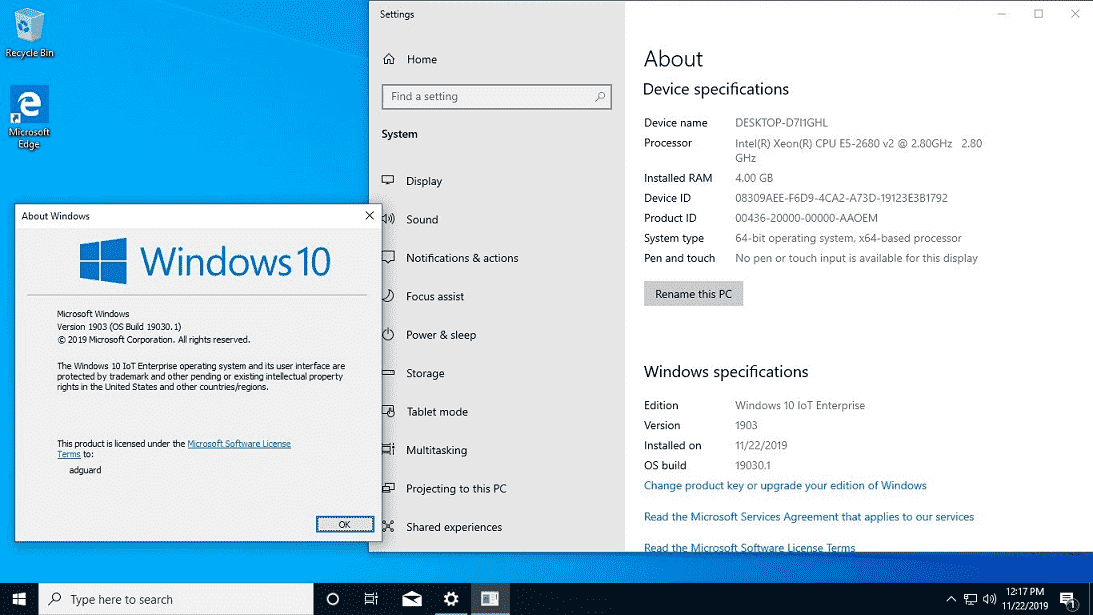 Windows 10 Build 19030 [20H1] is Out with Features for Cortana
Here is Windows 10 Build 19030 changelog –
Added new capabilities to Cortana on Windows (Beta)
Windows 10 Build 19030 introduces new functions and capabilities in Cortana. They plan to integrate the digital assistant with Microsoft 365 apps. So several changes are made in this. See more about these changes.
Windows 10 Build 19030 fixes and Improvements
The current build will make the build watermark invisible at the lower right corner of the desktop
The Windows 10 insiders developers Reset your MSA pin issue. When you start doing this from the sign-in screen and leave it without interacting with it for a while, it would end up with a black screen and require a reboot to recover.
They fixed night light settings getting missing on the primary monitor when the system is either connected or disconnected from a secondary monitor.
The build fixed an out of memory message problem that appears when watching a long HEVC video.
It also fixed certain apps that don't fully fill the screen when maximized.
Known issues
Windows 10 Build 19030 includes a longstanding known issue of BattlEye. Microsoft and OEM have detected incompatibility issues occur because of changes in Windows 10 builds and certain editions of the anti-cheat software. Therefore, they applied a compatibility hold on the devices encountering the problems from being provided affected builds of Insider Preview. See this more details.
The developers are analyzing the reports of the update process hanging issue. This occurs for extended periods of time when trying to install a new build.
Microsoft experts have got feedback about Settings that isn't available outside of launching using the URI (ms-settings:). They are investigating the issue.
Optional updates field of settings displays printer driver is available to install. But the drivers are already installed.
Some external USB 3.0 drives fail to respond with Start Code 10 or 38 after they're linked.
Source – Windows insider blog.