The giant software is always on the headlines and this time it is the Microsoft Store Black Friday Deals, Gifts, and Giveaways. Yes! you are reading it right. You can now grab the best offers on top products like Surface, Xbox, Windows 10 PCs and more. The offers kick off today in the U.S. across various platforms. You can either stand up in the line with the crowds in stores, have comfort home shopping, or can choose to have both as well. Great holiday gift deals will definitely satisfy all your shopping needs with the best Give Wonder Guarantee. If you bought something from Microsoft Store that is available at a better price later in the season, the team would give back the savings for the difference. Furthermore, it would be easier to shop at Store as there will be free 2 or 3 days shipping, extended holiday comes back through 31st January 2020 at no cost, options for online shopping, etc.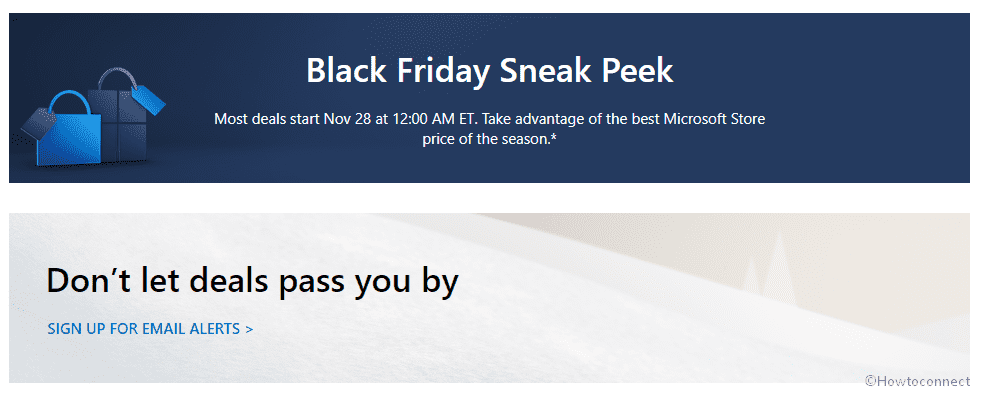 Microsoft Store Black Friday Deals, Gifts, and Giveaways
The Early Buyer
If you are among them who is quite eager to start your shopping list before Thanksgiving? Hoping the answer to be a big Yes, here is the list of great deals –
Gift Yourself
Isn't it an exciting thing to treat yourself with a sleek new technology gift! If it is so, then in this season, starting from 24th November 2019, you can save hundreds on the best offers. Also, explore something best for yourself like the Surface Laptop 3. You can also see other deals –
Black Friday Deals on Games
Stock up your game library or purchase gifts for game lovers in your family or friends. Just grab the incredible offers on Xbox consoles, accessories, and games as well. Starting with November 24th, these are exciting offers –
The First One in Line Shopper
Shop the best offers of this Black Friday season. Explore the deals that start November 28th –
The Bargain Lovers
Along with many offers, Microsoft Store provides a great collection of gifts under $100. You can find gifts for even less than $20. Go through bargain ideas –
Take a visit to the Microsoft Store or online microsoft.com and explore the best deals. For more details, navigate to the Microsoft Store Black Friday Deals page.
So, happy shopping guys!!!
That's all!!!