Text or visual alternatives for sounds are a feature of Windows 10 (also in the older versions) whose settings are for the help of the users who have weak hearing power or are deaf. After you apply the settings positively you get Notification or System Alert on Windows 10 PC as a flicker or blinking instead of sound. This article is related to the Notification sound that how can you use Visual cues rather than sound so that Windows could inform your problem through flicker. Follow the Windows 10 tips o customize your System alert for users having a weak hearing or who are deaf.
How to Use Text or Visual alternatives  For sounds on Windows 10
1. Tap on Start menu on the taskbar and write Control Panel in the concerned search bar and press Enter Tab.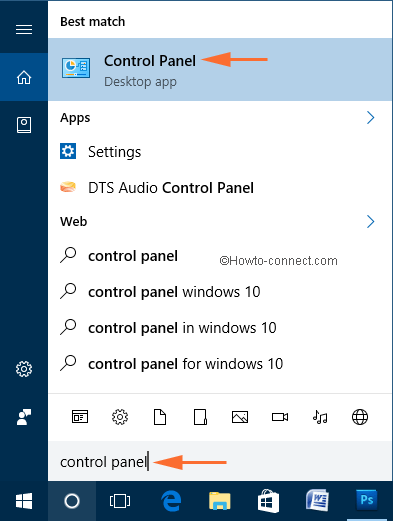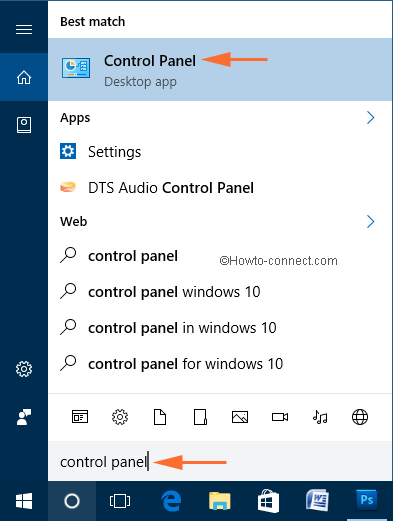 2. You will get Control Panel Items window, click on the link Ease of Access Center to prompt it.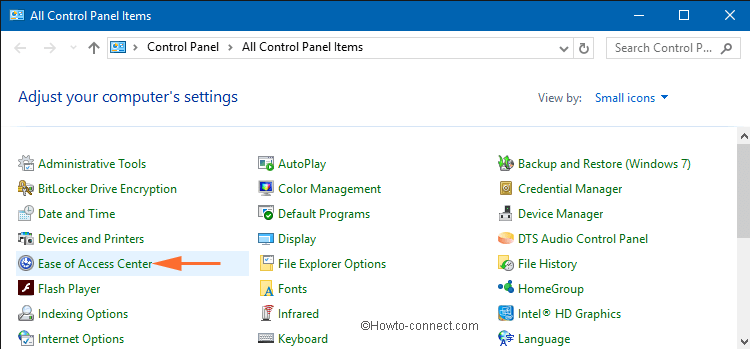 3. Hit on Use text or visual alternatives to sounds link like you can see in the screenshot underneath.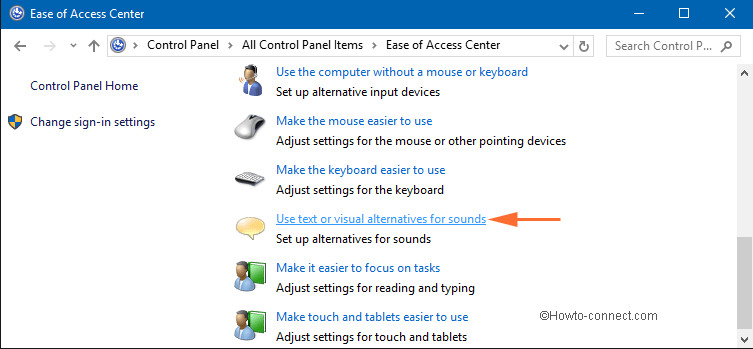 4. Now you can select any one option from below two options:
Check the box Turn on visual notifications for sounds (Sound Sentry).
It will help you to substitute the system sounds with visual cues like as Flash active caption bar, Flash active window or flash desktop on the screen for a visual warning, so you can see notifications if you are not able to hear.
Note: Sound Sentry translates system sounds into visual warnings. It can also prevent the internal system speaker. You may click on the given link Audio Devices and Sound Themes to set up more for it.
Check the box Turn on text captions for spoken dialog.
This option will help you to present the text captions as an alternative of sounds to tell you what is alert for your Windows 10 PC.
5. Finally, click on Apply Tab followed by OK.
6. Sign-out and sign-in on your PC to check what you have done.