We all know that Microsoft has bought certain changes to its latest operating system. While doing some experiment we found something very interesting. You can see one File Explorer icon on Windows 10 Taskbar. When you click on that icon you are taken to the Quick access location. In Quick access location, you are displayed all the recent and frequently used files and folders. So Windows 10 brings a new option, Pin to Quick access and Unpin from Quick access for its users. Now you can pin network and local folders, Recycle Bin, OneDrive, Libraries, This PC, drives, etc to the Quick access location.
This article will guide you through the steps so that you can Pin to Quick access or Unpin from the Quick access location. Let's go into the steps.
How to Pin This PC Pin to Quick access Location in Windows 10
For example, we will pin This PC.
So right click on This PC.
Select Pin to Quick access from the context menu.
This PC is pinned to the Quick access.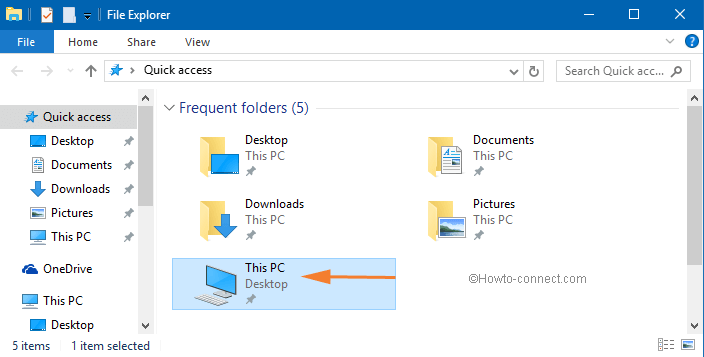 How to Unpin This PC from Quick access Location in Windows 10
Open Quick access.
Right-click on the item (ex – This PC).
Select Unpin from Quick access.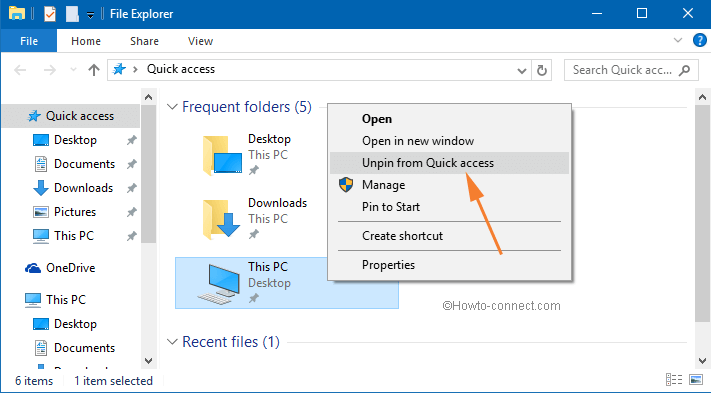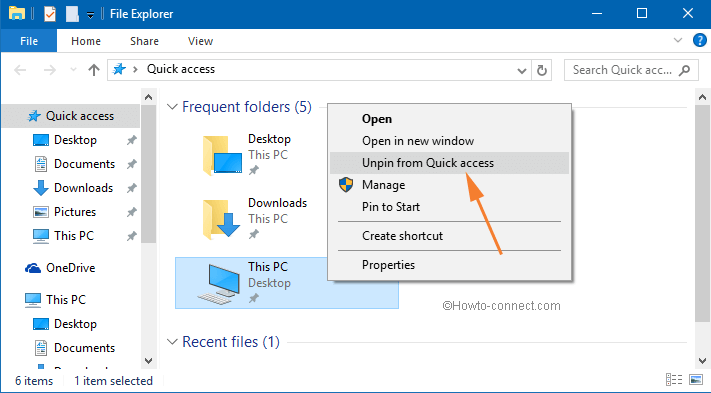 The pin buttons which are seen next to the locations in the navigation pane of the Quick access list are all pinned to Quick access.
In order to unpin any item, right-click on the File Explorer icon of the Taskbar.
On the jump list, you can see Desktop.
Click on the pin button to Unpin the item.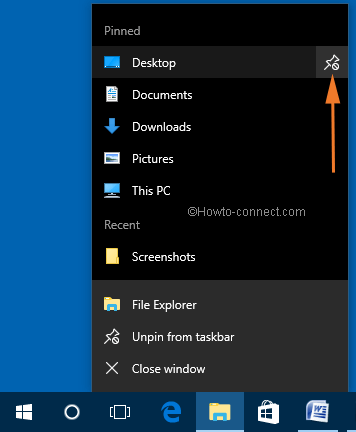 Or right-click on the desktop option there and select Unpin from this list.