If you are among the users who have the intent to experience Windows 10 but being a local account holder, we bring this article for you showing how to switch to Local Account from Microsoft Account in Windows 10.
In the recent search, it has been found out that all are discussing switching to the Microsoft Account from the Local Account in Windows 10. To download and install any app from the Windows Store you have to get through the Windows 10 system from your Microsoft Account only.
Apart from this, there are certain other tasks for which you have to log in with your Microsoft Account. But we found many users asking for the opposite method. Now, you might think what is need to sign in with a Local Account? Make a local account and allow your children to make their projects in Windows 10. Or you can also allow other users to log in with a Local account as you don't want to lose your privacy. So, keeping their urge in mind, we bought you the steps of In Windows 10 How to Switch to Local Account from Microsoft Account to sustain Privacy, tutelage on other users, assent children to make their projects.. 
Note: Logging into Windows 10 with a Local account will not provide you any authority to download or install Store apps and also you will lose all the administrative authorities.
How to Switch to Local Account from Microsoft Account in Windows 10
To make a switch to your Local Account, the prime step is to bring the Settings app window on your screen. You will easily get it from the glassy Start Menu.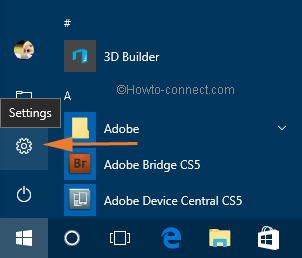 The above action will lead to the opening of Settings app windows on your screen. Look for the Accounts section and open it.
The left bar reveals a different set of settings. You need to click Your info.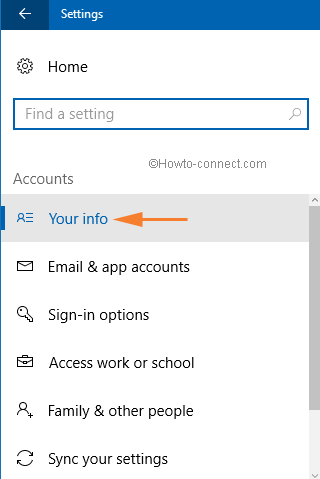 On the right pane of Your account, you will be shown your account's information, your Microsoft Account name and email id.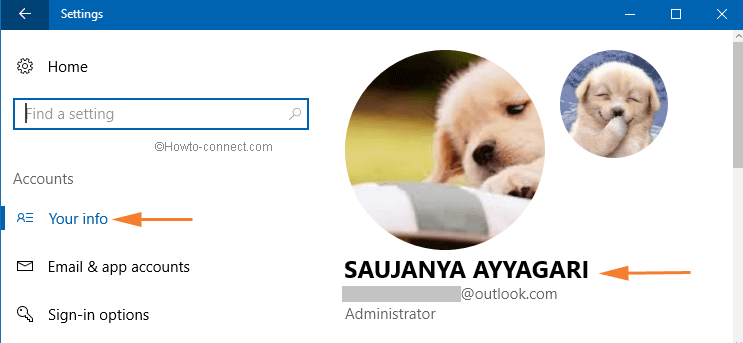 A link of Sign in with a local account instead can be seen. So, to switch to a Local account, you need to take help of the same link. So, make a hit on Sign in with a local account instead link.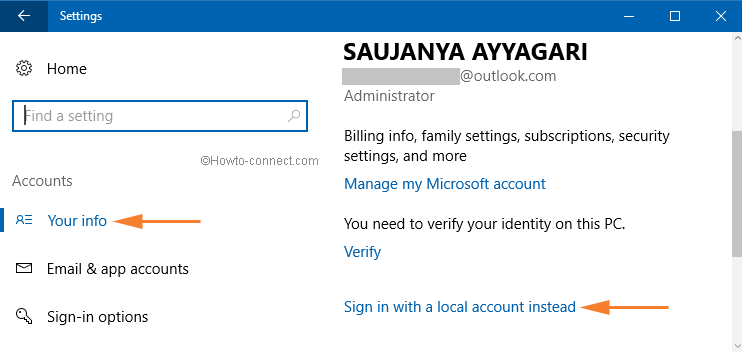 From this spot, Windows 10 will guide you till the end. For safety reasons, you will be asked to enter your Microsoft Accounts password. Provide your current password in the concerned field. Click Next button.
Now in the following screen, you will be asked to provide a Username for the Local Account along with the password. You can even provide a hint of your password in the Password hint box. Enter the required information properly and click Next to proceed.
The next screen will tell you that you are almost done with the switching process. Before you wrap up with the process, ensure that you have saved your active works. To complete the process click on Sign out and finish button.
Now, as you have signed out, to get into Windows 10 select your Local Account and get into the system. You can happily carry out your work in your Local Account just as you used to do it before in the older versions of Windows. The steps are just too easy!!!
Conclusion
If you are afraid that you won't be able to access those apps which need Microsoft Account to work, don't worry at all. You can use your Microsoft Account credentials to those apps which require it to unlock them. You can again easily Switch to Local Account from Microsoft Account after providing your Microsoft Account credentials for certain applications to open. Switch to your Local Account and tell us in case you face any difficulty in the process or post switching. Take help of the comments form and don't hesitate to share with us.