Xbox Error Code 801540a4 occurs commonly while attempting to change the Gamertag? If you are finding this issue then this the right location as few solutions will help to fix. See a similar guide to Fix: Xbox Error Code 0x800c0005.
Users report that Xbox Error Code 801540a4 in Windows 10 appears at the end of the Gamertag creating process. After tireless effort, they couldn't get success. See solutions to Fix 80072EF3 Xbox Live Sign in Error. Let us explore the solutions one by one.
Xbox Error Code 801540a4 in Windows 10 Solutions
1. Restart Xbox 360 Console
Step 1 – Long hold the power button of Xbox 360 and wait until it shuts down perfectly.
Step 2 – Once the console shuts down completely, again press hold its power button and let it turn on. After it turns On, try to change the Gamertag and if the error code persists to occur, follow the next solution.
You may like to read Windows 10 – How to connect XBOX 360 Console to Computer Monitor.
2. Clear Xbox 360 System Cache
Most of the Xbox errors get dissolved by clearing the data and temporary files from the system cache. You may know that cache stores items such as gamer images of friends, game updates, and so on. However, when you perform this, four items are not eradicated –
a) Gamertag,
b) software updates,
c) downloaded contents, and
d) game files.
But clearing the cache temporarily removes previously downloaded game updates. However, once you clear the cache, you get to see the prompt to download these updates again.
Step 1 – First of all, press the Guide button on the controller and select Settings.
Step 2 – Out of various settings, choose System Settings. Here, select Storage or Memory.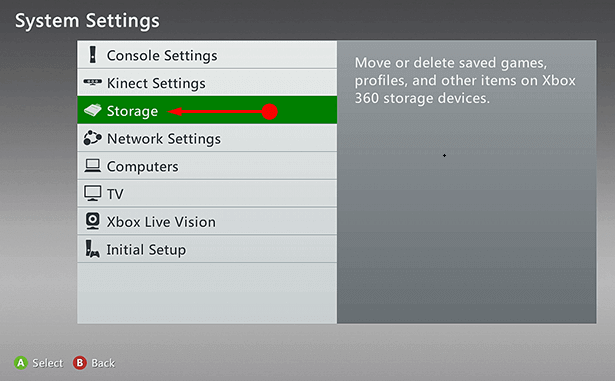 Step 3 – Moving ahead, highlight any storage device as per choice and then press Y on the controller.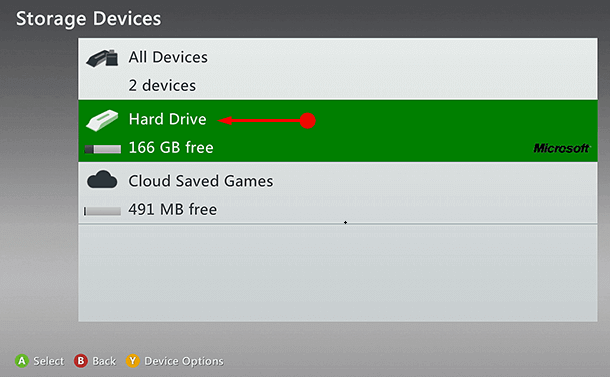 Note – It hardly matters what storage device you select in Step 3 because it will clear the cache for all the storage devices.
Step 4 – Finally, select the option namely Clear System Cache.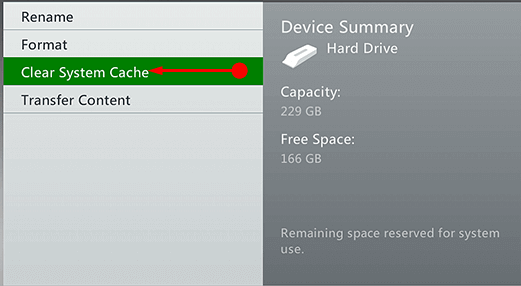 Step 5 – In the end, when confirm storage device maintenance comes into view, choose Yes. Now, try changing the Gamertag and hopefully, you may not face Xbox Error Code 801540a4.
For reference, you can follow How to Remove Temporary Files on Windows 10 – [Latest Tips].
3. Check Xbox Live Status
Step 1 – To begin with, visit this page to examine Xbox Live Status. Here, you can notice an elaborate breakdown of "Xbox live services and apps". You can see which are running and which aren't running.
Step 2 – Moreover, also test Xbox 360's connection to your local network and to do so, go to the Settings from the Dashboard.
Step 3 – Choose System followed by Network Settings. Here, choose your local network from the list. And lastly, complete the process by choosing Test Xbox Live Connection.
Doing this gives a clear picture of the issue that whether it is the Xbox Live service or its something with your network that is causing the error.
Pursue our another tutorial to Check Network Status of Xbox App Windows 10.
Conclusion
Hopefully, these workarounds should help you in fixing Xbox Error Code 801540a4 in Windows 10. Try out these and if you are aware of more ways that can solve this Xbox error, do write them to us.
Repair any Windows problems such as Blue/Black Screen, DLL, Exe, application, Regisrty error and quickly recover system from issues using
Reimage
.