YouTube Error 400 in Chrome is not a widespread issue but there are users who get this. The problem occurs every time when people attempt to access any video on this site. Experts say that the cause of the problem is not the operating system. They tried another browser Slimjet and YouTube videos played perfectly without any error messages. So, you need to perform some deep cleaning in Chrome to get rid of this trouble.
How to Fix YouTube Error 400 in Chrome Your client has issued a malformed or illegal request
The entire message that Chrome displays while trying to play videos on YouTube goes like this –
"400. That's an error.
Your client has issued a malformed or illegal request. That's all we know".
This resolution process is too simple rather and basically all about clearing cookies from YouTube.
Method 1
Step-1: Launch the Chrome browser from your PC and type the following in address bar.
chrome://settings/siteData
Step-2: Pressing the Enter button guides you to a new page where you need to search for YouTube by going deep downward.
Step-3: Now, click REMOVE ALL SHOWN button.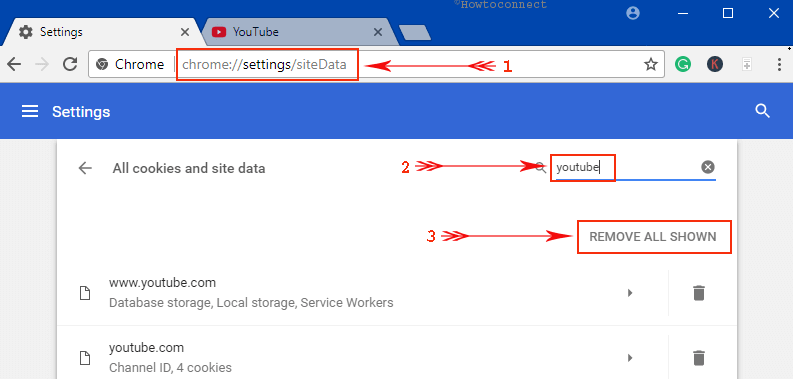 Step-4: Clear site data dialog pops-up on the screen. Click Clear All button to bypass the YouTube Error 400 in Chrome.

Give a shot and try to play a video, you should not receive any error. There is another procedure that can help you to clear out all the cookies of this video-sharing site.
Method 2
Step-1: Click on the 3 dots located beside the address bar after opening Chrome browser. Reach out to Settings and click it.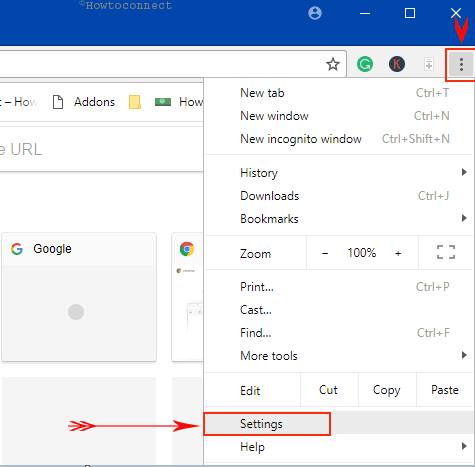 Step-2: Upon opening a new tab, scroll down and click Advanced where the page gets elongated with more options.
Step-3: Locate Content settings and hit a click on it. This instantly takes you to the Content settings page.
Step-4: Here, click Cookies, the first option. Now click the section namely See all cookies and site data (see screenshot).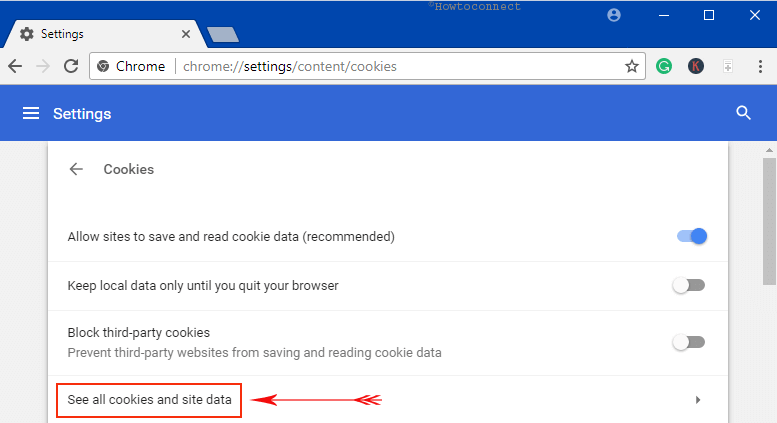 Step-5: On the following page, there is a search box at the top right corner, type YouTube, and press Enter key.
Step-6: When the cookie entries appear on the screen, click "REMOVE ALL SHOWN" button. Or, delete them all one by one by clicking on the delete icon located on their rightmost.
Hopefully, YouTube should be running smoothly from now onwards.
Read our full tutorial on to Use chrome://settings/content to Directly Open Content Settings.
YouTube is so important nowadays not only for entertainment but also for kind of research activities. Every now and then users need to surf too many videos. In recent days, this strange YouTube error 400 in Chrome is buckling up to restrict the users from watching videos on this site.
Users reported that usually after having a busy session with YouTube when they took a break, they came across YouTube error 400 in Chrome while resuming another session.
A number of people tried some methods like restarting the Chrome browser after closing all tabs and clearing cache but all went into the vein. We have come up with an effective solution for this one.
Conclusion
YouTube is one of the major sources of entertainment at present. So many users use this for research purposes too. Any error that restricts the users from doing these reduces productivity in the end. You can't afford to happen this. The resolution process to fix YouTube error 400 in Chrome is rather easiest one to put into action. Try out this solution and write to us if you have some more tips to solve this.