Methods and steps to Fix 0x807a1007 Xbox One Error. – Many users complain that error code 0x807a1007 on Xbox One appears during party chat with friends. This error prevents them from continuing the party chat.
Since the party chat runs among multiple users so error 0x807a1007 XBOX one indicates that the internet connection either of the party members is slow. In short, there is a connectivity issue between your console and the host. However, sometimes it also means there is a conflict in the NAT Types used by you and the host. So, if you are also encountering this error code while trying to join a party, then fix it by any of the below methods.
0x807a1007 Xbox One Error
We are providing here 5 methods and you need to follow one after another to fix this Xbox one error.
Method 1 – Restart the Console
Many users report that they fix 0x807a1007 Xbox One Error by restarting the console. To do so, follow these steps –
Step 1 – First of all, press the power button and hold it for a couple of seconds. This will completely shut down the console.
Step 2 – Once the console shuts down, wait for few minutes. Now, again, press the power button and keep a hold on it for some seconds. This will turn on the console.
Step 3 – Now, give an attempt to the party chat and see if you still receive 0x807a1007 Xbox One Error.
Method 2 – Change the Network Address Translation (NAT) Settings
Step 1 – To start with, let the Guide open up and to do so scroll towards the left end on the Home screen.
Step 2 – Select Settings. Then on the Settings list, choose Network.
Now, the Network screen shows up and under Current Network Status you will find the NAT Type. This describes the current NAT Type. There are three NAT Types – Open, Moderate, and Strict.

If the NAT Type displays Moderate or Strict, then you are likely to encounter this error. So, in order to fix this issue, set your NAT Type to Open. This will Fix 0x807a1007 Xbox One Error.
Method 3 – Change the Region
This method resolves 0x807a1007 Xbox One Error but you must have sufficient money on your Microsoft account before starting. In addition, be careful in choosing the region because some services might not be available in specific regions. Also, you need to know that you are allowed to change the location only once in three months.
Another important condition is that if the account is suspended or if there is a due balance on Xbox subscription, then you are not eligible to change the region.
If you are satisfying these circumstances, then see the steps to change the region.
Step 1 – To begin with, sign into the console.
Step 2 – Now, launch the Guide by scrolling left on the Home screen. Next step will carry you to Language & location.
Step 3 – So Moving ahead, select Settings followed by System. Next, click Language & location.
Step 4 – Pick up a new location and finally select Restart now. When the console starts again, check if the error pops-up or not.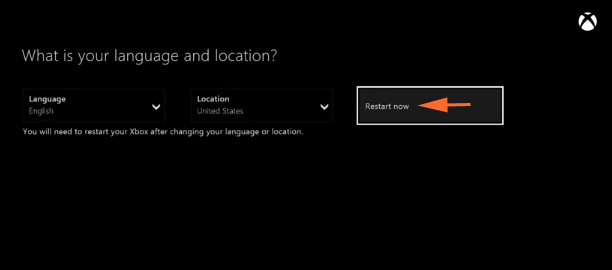 Method 4 – Enable Energy Saving option
Step 1 – First, select Settings and then go to Power & Startup.
Step 2 – Click Power Mode and then enable Energy-saving option by selecting it.
Method 5 – Restore Factory Defaults
If all the above procedures fail to Fix 0x807a1007 Xbox One Error, then try resolving it by restoring the factory defaults. As this process will remove all the files and games, so we highly suggest to store them on external hard disk otherwise, you have to download them all again.
Step 1 – Go to Settings => All Settings => System => Console info & updates.
Step 2 – Finally, select the option Reset console. Once the reset process is over, you will not get the error anymore.
Conclusion
So, these are the different methods to Fix 0x807a1007 Xbox One Error. However, if you have some other processes that actually helped you in fixing this annoying error, kindly use the comments form and write to us.
Repair any Windows problems such as Blue/Black Screen, DLL, Exe, application, Regisrty error and quickly recover system from issues using
Reimage
.