2502, 2503 MSI Installer Errors in Windows 10 – Many users complain that between the uninstallation work they confront with a typical case. When they try for uninstalling an application transported as an MSI package, an error message is prompted with the above-written numbers. When the problem is created, Windows Installer starts behaving unnaturally and the progressing installation or uninstallation is disturbed and finally fails. Although a few more codes are also noticed by different users, both of these are the most common.
In the circumstances, you are meeting with 2502, 2503 MSI Installer Errors, it tells that the Temp folder which generally resides in the C drive of your machine is lacking sufficient NTFS permission. Hence, to settle, you must have to occupy Full control over the folder.
How to Fix 2502, 2503 MSI Installer Errors in Windows 10
Step 1 – Launch File Explorer by following any method you think more convenient, however, the quickest one is to click its Icon located on the taskbar.
Step 2 – Soon you witness File Explorer being expanded on the screen, navigate to this path – C:\Windows
Step 3 – Now, inside the Windows folder, locate the folder labeled as Temp and perform a right-click on it followed by clicking on the last choice Properties shown at the context menu.
Step 4 – The above action will display the Temp Properties box on the screen, switch to the third tab, termed as Security.
Step 5 – Underneath that tab, you will notice an Advanced button at the lower part, click or hit on it.
Step 6 – Click or hit the Add button, visible at the bottom left portion of the next box, entitled as Advanced Security Settings for Temp.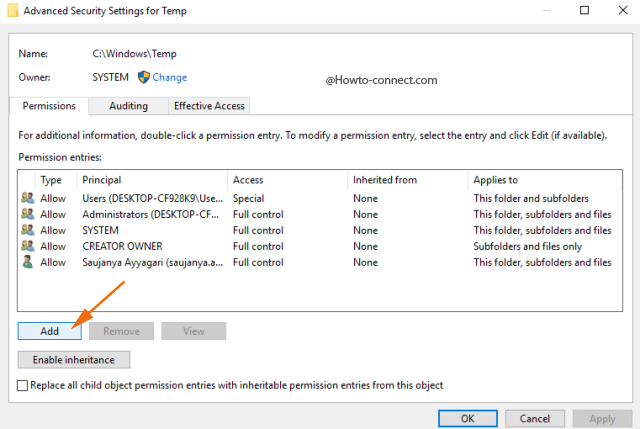 Step 7 – In the resultant window, you will notice a link called Select a principal at the extreme top, tap or hit it.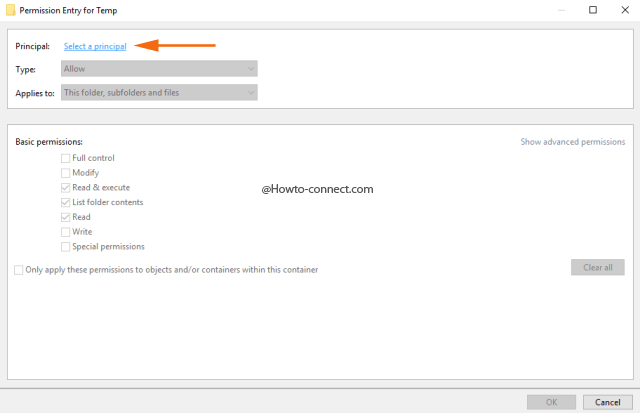 Step 8 – Write down your user account name in the next arrived box and click or hit the Ok button.
Step 9 – As the last step, put a tick mark the tiny square box of Full control and to save the alterations, click or hit the Ok button.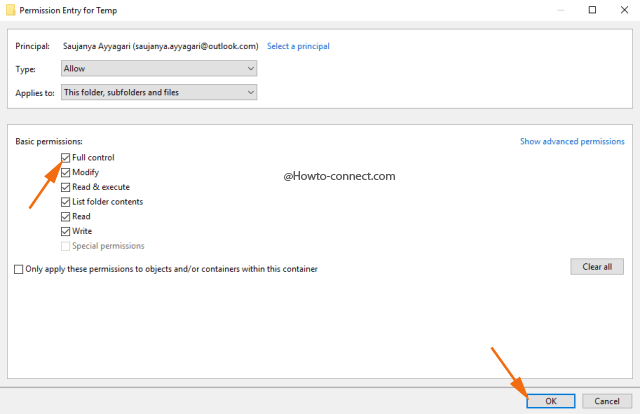 Note – If you hold up an Administrators group, all the above steps have to be done again for that also.
Repair any Windows problems such as Blue/Black Screen, DLL, Exe, application, Regisrty error and quickly recover system from issues using
Reimage
.