Today's Google Chrome is a top-rated and admired internet browser. According to sources, there are about 750 million users are using Google Chrome worldwide on a regular basis because it is faster than other internet browsers like Mozilla Firefox, Opera, and Safari. Under 5 years of the period, Chrome has become primary browser in order to access the internet on your windows or Smartphone.
Google chrome has hosted a lot of hidden new features and few of them are unable to be identified easily. Below we have described 8 new hidden features of Google Chrome that will help you improve your browsing experiences with great productivity.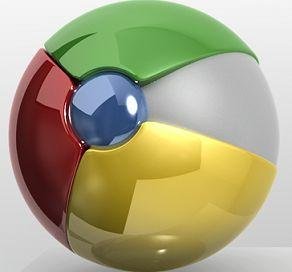 Monitor a Specific website with Google Chrome
Google Chrome provides you the authority to monitor webpage of a particular website. So that if you wish to stop photos or any other media content like video ads, text ads from appearing on a particular website, you can control these things by only a few clicks. Besides you can also disable tracking your geographic location activity within a specific website or ban a specific webpage from creating traceable cookies.
To use these chrome hidden features, click on the favicon option at the particular website and scroll down until you will get a new tab. Next, disable the unused things which you don't like to run without your permission.
Use Task Manager in Chrome
The built-in task manager feature of Windows OS offers numerous control options and provides power to control every process and service running in the background. Not only can you finish any running process that takes more time than typical time in order to answer of your reaction but also you can improve the system speed or performance of any process. Now Google Chrome has added new hidden productivity as Task Manager.
To use this hidden feature in Chrome, press the Shift + Esc in combination to start task manager. Next, verify how much memory is consumed by a single tab or control other basic things. Using Task Manager, you can also end a tab forcibly if it is hanging your browser.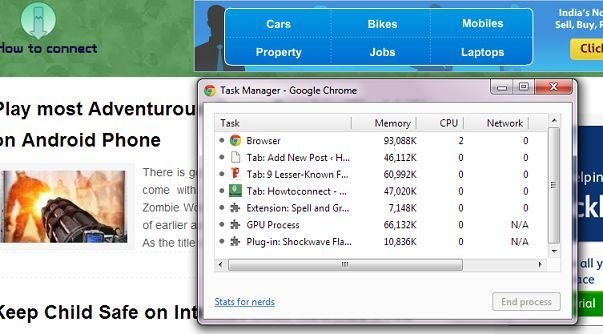 Change the new chrome tab page into a notepad
If you create notes with online text editor service like Evernote in chrome then you feel an irritating experience to keep toggle between the chrome and the text editor. In this situation, use either the below-given code (which you need to paste on the new tab address bar) or chrome extension in order to convert the New Tab Page of your Chrome browser into a minimal text editor.

Perform mathematical operations at address bar
You often use online Google calculator service or excel in performing the mathematical operations on your windows OS. Now Chrome has added a great ability to get the solution of mathematical operation using the Omnibox (called also address bar). Then you don't need to use the Google calculator service. Actually, Chrome will get the answer from Google and present the result below of your question immediately in the same tab. Keep in mind that during mathematical operations, you need to connect with the internet to get the solutions.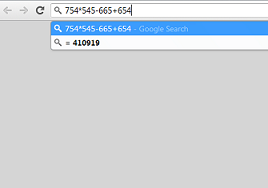 Perform hard refresh to watch fresh content using Chrome
Many websites don't allow to refresh personally and you need to refresh them manually. Sometimes, if you have refreshed the site manually then fresh content will not come into view on the web page. In this situation, you need to do a hard refresh on the selected website. Actually, hard refresh feature ignores the stored cache of the web page in your computer and gets most recent version of site content. To do hard refresh feature, press shortcut Ctrl + Shift + r in combination.
Searching definite type of content, images, and videos in address bar in Chrome
There is no need for us to visit Google.com frequently to do searches. if you type anything in the Omnibox or in the address bar then it will display results. In this condition, what is the best trick to search particular images, contents, and videos rightly from Omnibox?
The best solution is to use the keyword before your search query for example,
For images- image
 For videos- video  
And then Google will show the related search content with the chrome search pages.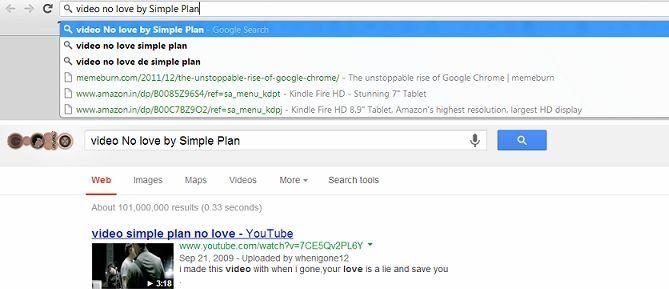 Create a guest user account
If you have to share your computer with someone over the internet then you don't want them to steal your browsing history and visited URL address at the address bar. To beware of this threat, you can create a separate user account as guest. Making a guest user account is a fairly easy process in chrome.
Go to the settings and search for Users option. Next, click on Add new user option. Thankfully, you can create a chrome shortcut of the guest account on your desktop or taskbar which will avoid switching accounts manually.
Use Google Chrome Canary version to get new updates
As you know chrome browser produces several types of version regularly for windows OS which is called stable, Dev, Beta and Canary. The significant feature of Canary version gets an automatic update option about daily and you can use new chrome feature quickly.