How to Activate and use Read Mode feature in Word 13 – Microsoft Office 13 is Compatible to Windows 8 metro screen at every step. A new feature Read Mode is added to Word 13. This facility confirms the compatibility of Office 13 to Windows 8. After activating Read More in Office 13, Every document in Word 13 is prepared to be read. In this aspect, Read Mode feature will extend the utility of Office 13 in the computer world.
Actually, when you activate Read Mode in Word 13 your document will be transformed to Interactive digital magazine. The Interface of the document will be on the full screen of your system and tools, tabs and menus will be disappeared. So, a reader will read it with ease and clarity. Besides it, some reading tool will support the reader to manipulate this window.
How to Activate and use Read Mode feature in Word 13
Start saved document in MS Word 2013 and click on this icon at the bottom – Read mode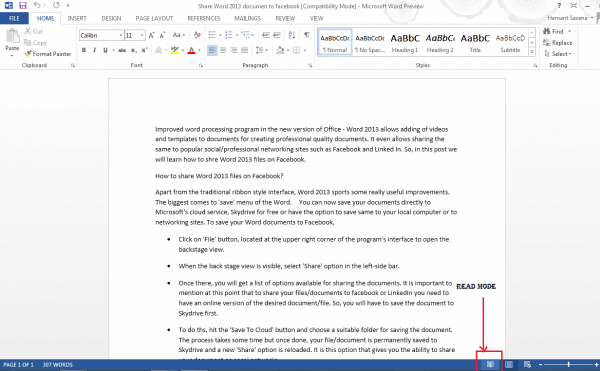 Now you are viewing Word document in Read mode style with columns design. You get two read mode arrows button at the middle screen of the current document (right and left corner). It helps you to easy choose next page under read mode feature.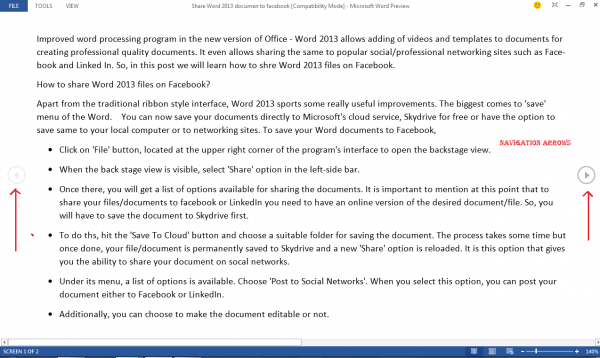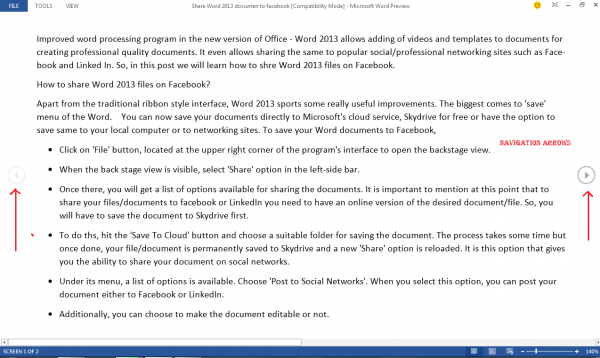 On other hands, there are several options available for changing the setting under read mode to get the extra features.
1. Column width
If you want to increase column width in read mode style then click on the View menu at the top side. Choose Column Width option from the drop down menu lists.
2. Page color
When you enable page Color option into read mode displays. It permits you to insert favorite color in the current document to read in new styles. There are 3 opted color options present here – Sepia, Inverse, and None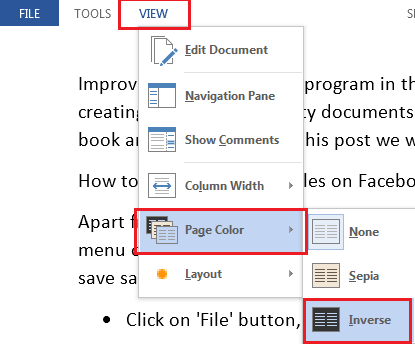 If you choose Inverse page color option in read mode document, the look-up of the whole document is appearing absolutely differ than earlier.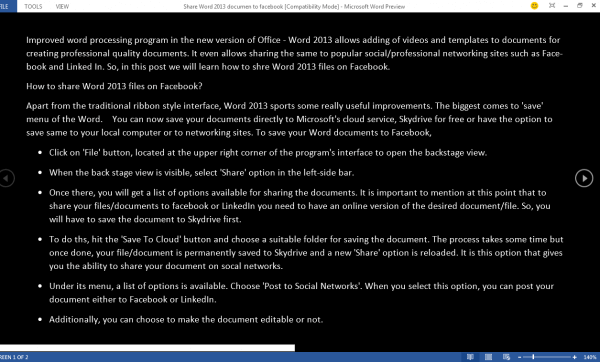 3. Show comments
You can view comment in read mode style while document has some comments. So choose this option from the View menu at the top side.  – Show comments
In this manner,  you can Activate and use Read Mode feature in Word 13 furthermore add exceeding properties to practice with it proficiently.