Windows 8 has been launched in four editions so far by Microsoft –
Windows Pro ( 32 bit and 64 bit)
Windows 8 Enterprise ( 32 bit and 64 bit)
Windows 8 RT ( 90 days trial)
The first three editions were purposed for Personal Computer and laptops While Windows 8 RT edition only for Tablet PC.
In order to upgrade lower to higher edition, you can get more features and benefits such as – Media center application, Bit Locker features, Remote desktop, and many more.
Remarks- 
Once you start the upgrade process, you will not misplay current documents, Installed software, or anything from windows 8 computer.
How to Upgrade windows 8 to Windows Pro? 
 Press shortcut (Window logo key + Pause/Break) to launch System Properties window before your computer screen.
Then move your mouse cursor near to Windows edition option and Click on this link – Get more features………windows.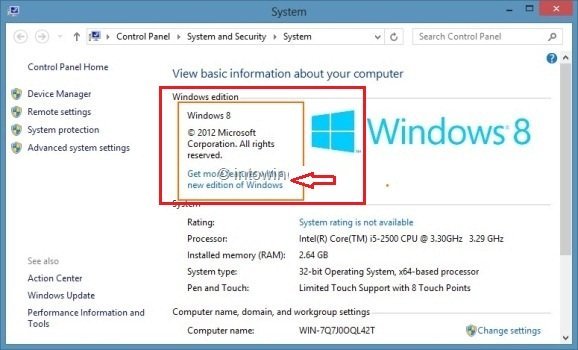 Click on the yes button when you get User Account Control dialog box.
Now new window (Add Features to Windows 8) comes with these options-
I already have a Product key
I want to buy a product key online 
Click on this option- I already have a key.
Insert 25 digit product key of windows 8 in new window and Click Next button.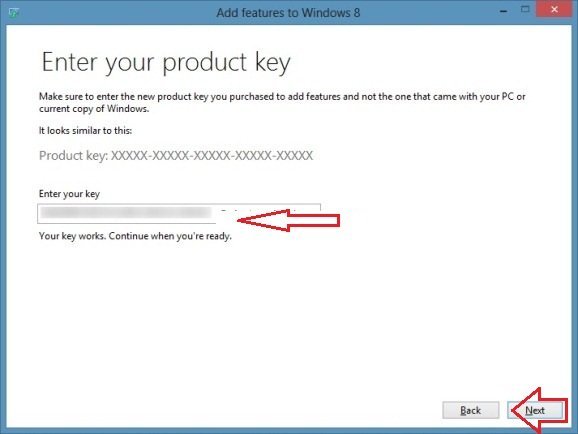 In next window check this box – I accept the license terms and click on this link at the bottom- Add features.
Now upgrade procedure of windows 8 to Windows Pro will be started before your screen and it will complete about few minutes.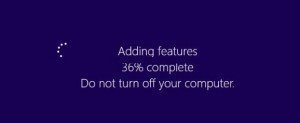 Your computer will reboot once during upgrading process.
As soon as upgrade process is completed, you will get thanks message window.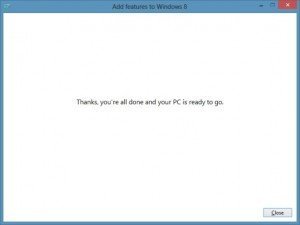 Now your windows 8 has been converted into Windows 8 Pro edition including new features.