How to activate iConnect for Axis Bank Internet Banking – in Since inviting private players into Banking sector, Customers witness world-class banking facility in even suburban areas. Axis Bank, the leader of private banking union, changed the scenario of banking activity. It has introduced technology into banking fields to ease up customer concern. Now, I am going to address one the most important techno-driven banking facility called Axis Bank Internet Banking.
Axis Bank Internet Banking is known as iConnect. When you open Current or Saving Accounts with Axis Bank, it offers their customers an option of Internet Banking. There is no separate registration or application needed for the purpose of Internet banking in Axis Bank. After allowing permission for Net banking, Axis Bank gives you a document, which contains Customer ID. In addition to the above act, Axis Bank sends Netbanking password in sealed envelope. You should carefully tear sealed envelope and get Netbanking Password.  Then after access Axis Bank website. Rest of the required steps of Axis Bank Internet Banking are mentioned below.
How to activate iConnect to use Axis Bank Internet Banking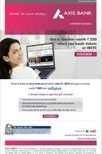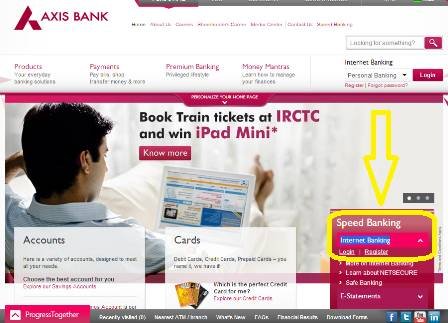 Click the Login button at extremely right of the computer screen, under Internet Banking tab. For first-time login, click on Register. A new window of Internet banking appears.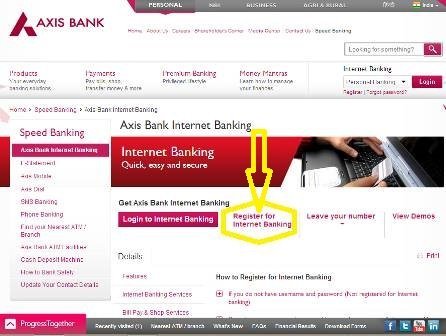 Here, click to Continue Register button again.
Then after put your Login ID (Customer ID) and Account Number and Mobile Number registered in that Bank and click on Submit button. I would want to tell for your convenient that all these Login ID (Customer ID) and Account Number and Mobile Number are found on your cheque book easily.
Thus, you are ready to use Axis Bank Internet Banking. Set your own password and enjoy.