To make your desktop screen more attractive, Microsoft has added a brand new theme in the official store named Aspiration PREMIUM. This personalization app includes 10 sets of 4k desktop background showing how hard work can help one to achieve the place everyone admires. So, get Aspiration PREMIUM Windows 10 Theme if you want to keep a positive vibe around you that will make yourself tendentious.
Aspiration PREMIUM is comparatively a lightweight theme and occupies only 31.71 MB of your HDD memory. The best part of this personalization application is you can get it without spending a single penny that too at a minimum of ten Windows 10 devices just using your Microsoft account. Besides that, the theme is suitable for the users of all ages with English (United States) as the default language. Still and all, there are a few requirements that your PC should meet to download Aspiration PREMIUM.
Aspiration PREMIUM Windows 10 Theme [Download]
Here is how to set Aspiration PREMIUM Windows 10 Theme –
Step-1: First of all, open any web browser you prefer and then navigate the official page.
Step-2: When it comes into the view, click the Get button to head over the Theme page in the Store.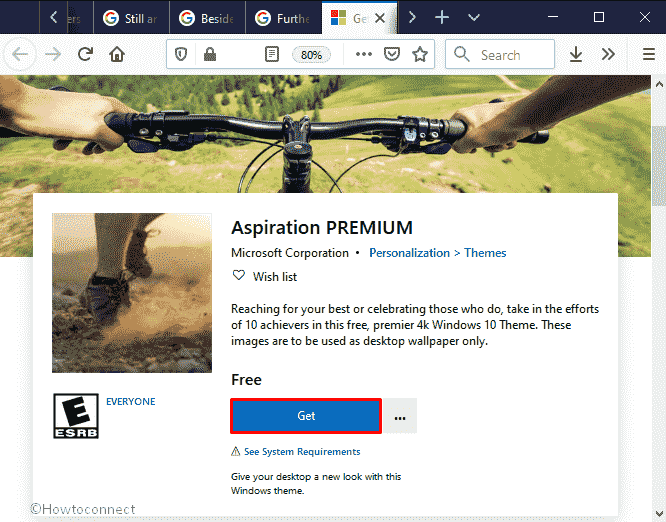 Note – Alternatively, you can launch Microsoft Store and search the theme name there in order to reach to that page directly.
Step-3: Once the store application becomes visible with all the details with specifications, again click Get button to initiate the downloading process.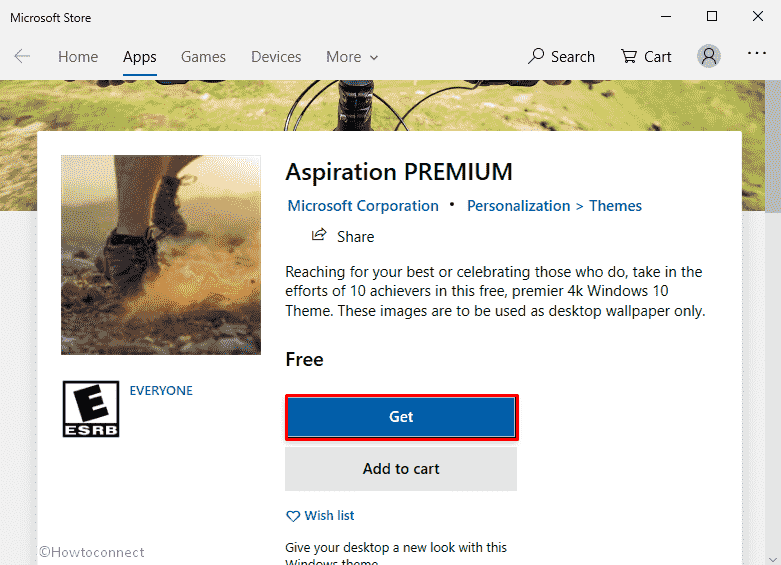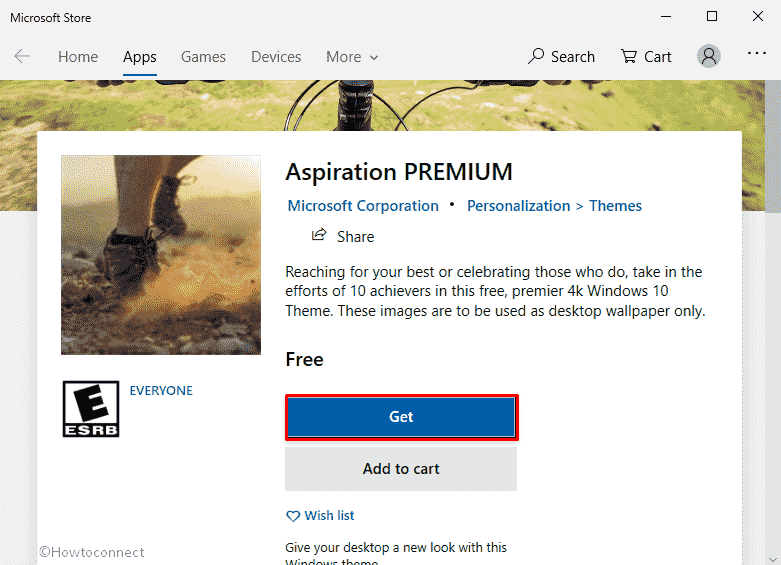 Step-4: Wait for some time and let the system download as well as install the theme. Upon finishing, an Apply button will become apparent, click on the same.
Step-5: Doing so will lead to Themes Settings page. Hover the cursor to the right pane and move down to locate Aspiration PREMIUM. Once found, Select the same to apply it.
System requirements
In order to get and use Aspiration PREMIUM Windows 10 Theme, your PC requires to fulfill certain system requirements. They are –
You PC should run Windows 10 version 14951.0 or higher.
The system architecture should be either of x86, x64, ARM and ARM64.
That's all!!!!