In previous posts, I have discussed about uTorrent app for Android. This app has proved as one of the most appropriate torrent downloader for supervising your torrent downloads openly on your Android. Now an awesome and outstanding torrent manager app like aTorrent (beta) is available on Google Store.
aTorrent app has been designed particularly for latest released Android 4.0 ICS edition and similar super passing devices. But it is important to know that an  aTorrent app is also present as the beta version at this time. It can be downloaded from Google Store without any payments.
Features of aTorrent app –
It allows Android user to download multiple torrent files at once.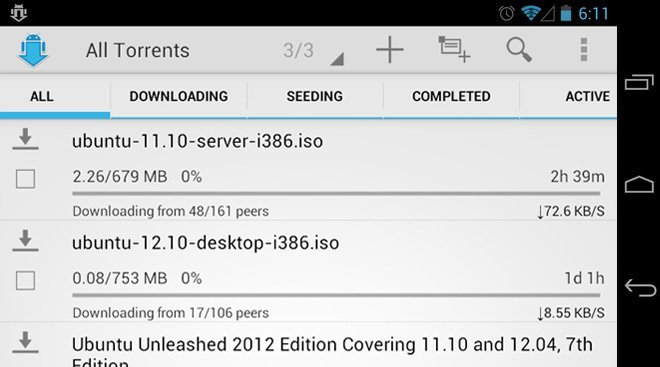 To find out new torrent task from integrated search engine.
It displays complete information on the subject of download tasks.
The app supports custom bandwidth allowance for uploading & downloading the torrent tasks.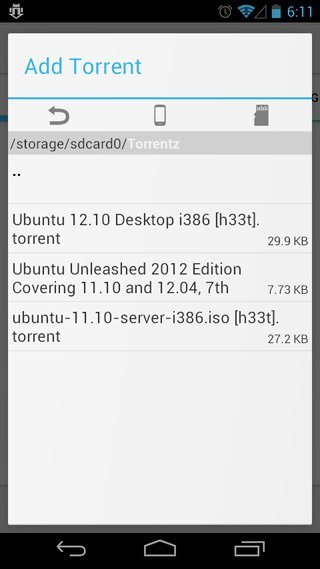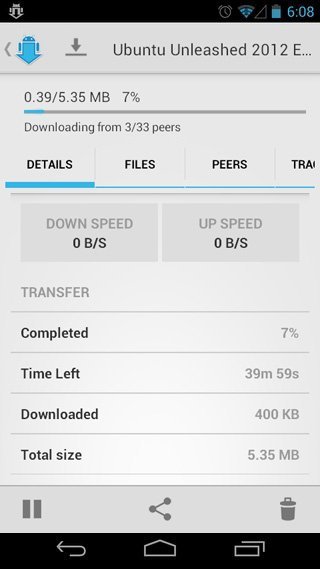 It is built-in auto start on boot feature while an Android device is rebooted suddenly.
Easy to modify notifications, better content sorting out.
The app render to control operations either resume and pause downloads torrents tasks quickly,
To delete all the torrents and downloaded tasks with a simple tap.
It displays watchful pop-up message in the notification panel to hold confirmation about every torrent task downloading speed with a total duration needed to finish it.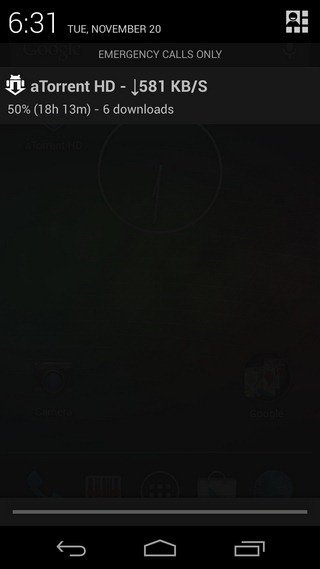 Download aTorrent For Android
Conclusion –  
Overall, aTorrent app is one of the best Torrent downloader of Android version. Not only it adds various download tasks with effortlessness, but also offers a reliable and better Internet speed to download torrent contents over selected Internet connection.