New release of Skype for Windows desktop comes out with new features for Windows 8 users and above. These new features are spellcheck and autocorrect. These features will start functioning when you write and edit messages on Skype on Windows 8.,
But, to carry out autocorrect and spellcheck needs setting customization on Windows 8 and Skype. Here, we will present tips to enable, disable spellcheck and autocorrect, Edit Last messages quickly, Change Language on Skype.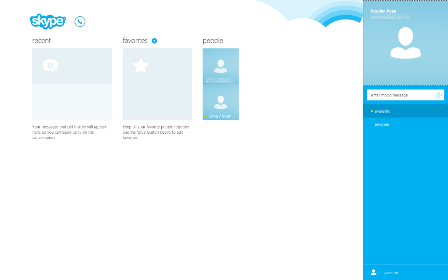 Quickest method to Edit Last Messages on Skype
Spellcheck feature will find out misspelled words in instant messages, but if caller is too fast with the send button then this will help him. If you want to edit last messages you have sent, press the up arrow on keyboard. This will save you having to right-click or tap-and-hold the message which you want to Edit.
How to change spellcheck and autocorrect settings
If you like the spellcheck feature but don't want your messages to be autocorrected, you can toggle each of these features independent to one another.
There are following steps to toggle autocorrect or spellcheck:-
Launch the charms pressing Win+C.
Go to Settings and hit on Change PC settings.
Choose PC and devices and navigate to Typing.
Carry the slider right or left as you want to use the feature.
Come back to Skype and hit Ctrl+W to return to Skype Home and compel the changes to take effect.
Adding and Changing quickly between Input Languages
This new feature will help you to type in multiple languages. All you have to do is to add your languages and then you will switch between different input languages as your wish.
To add a new language type add a language on the start screen of your device and select it when you find in search results. Add your language by selecting  + from add a language.
If you wish to change languages which you have added, Press Window and Space Key or tap the highlighted button of your onscreen keyboard.
You may read How to Fix if You Can't Search Files on Windows 8.1.
That's all!!