You bookmark the important and favorite web pages in Firefox browser to easily find them later. If you backup the bookmarks on your PC it becomes safer and proves to be useful when your browser or operating system crashes.
I always like to work with update scanner on Firefox and added a number of tech sites to this addon to get updates of my favorite sites daily. But once the browser crashed and I lost many of the sites URL I have added. To add all the Websites to update scanner was so difficult for me. On that day, I could understand the importance of Backup and Restore Bookmarks as HTML in Firefox.
What does Bookmark as HTML mean?
Bookmark as HTML means by the bookmarked web pages are consist of HTML codes which you can save on your computer. Firefox allows backup and restore all your bookmarks in a file named bookmark.html. Hence, we call here the word Bookmark as HTML.
You may like to read:
You might ask me why do you need to import and export bookmarks of Firefox. So, when you do so you have the bookmarks in your hand and can use them in any other operating system or computer.
Backup and Restore Bookmarks as HTML in Firefox
Backup Bookmarks from Firefox to Computer
Open Firefox browser and click Bookmarks icon.

From the arrived options, click Show All Bookmarks.
Under the Library window, click Import and Backup drop–down menu.
Choose Export Bookmarks to HTML.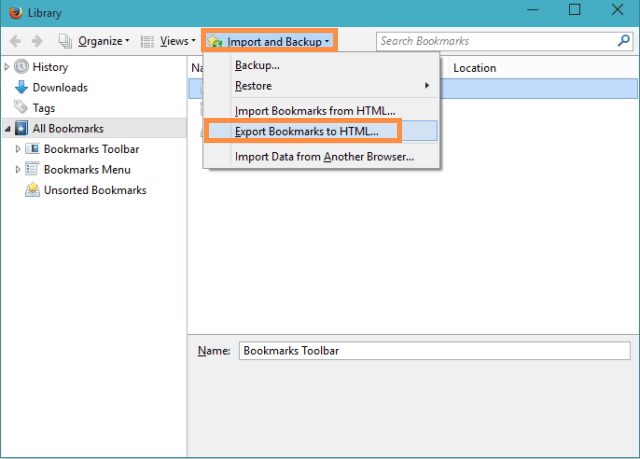 Choose your preferred location, give a file name and click Save.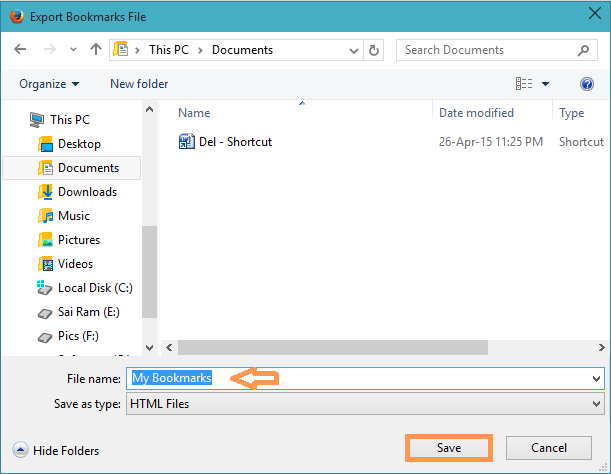 Exit from Library window as the Bookmarks have been successfully exported.
Automatically Export Bookmarks to an HTML File
Launch Firefox and open a New Tab.
In the address bar, type or copy or paste about:config and hit Enter Key.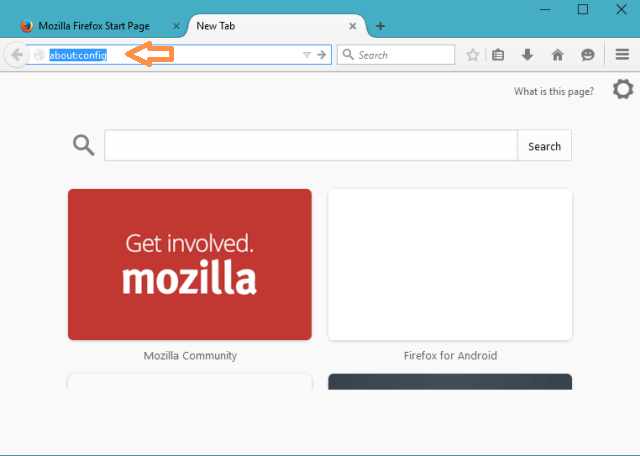 To continue click I'll be careful, I promise!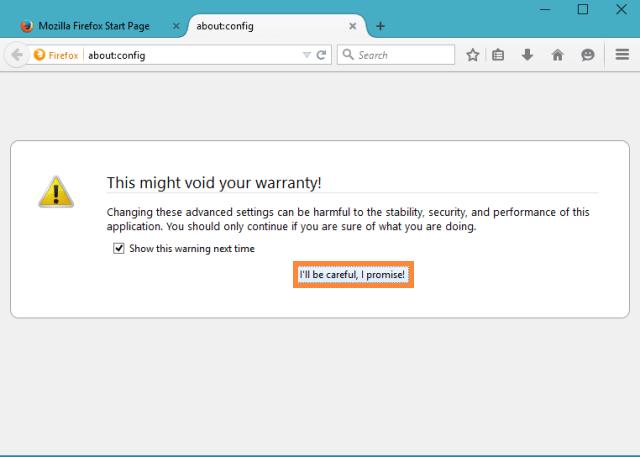 Get to the bookmarks.autoExportHTML.
Double-click on the entry and make its value as True.
Now, your bookmarks will be backed up automatically to an HTML file.
Again, to switch off the automatically backup of bookmarks to an HTML file, right-click on the entry and click Reset which will make the entry back to False.
Restore Bookmarks HTML File to Firefox
Click Bookmarks icon on the Firefox browser followed by selecting Show All Bookmarks.
Click Import and Backup drop-down menu of Library window and select Import Bookmarks from HTML.
Go to your saved HTML file location, click on the file you wish to restore and then click Open.
In this manner you Backup and Restore Bookmarks as HTML in Firefox. You can now get out of the Library