At present, Smartphone has offered more features into integrated camera. As a result we get more than 5 megapixels camera in easy way in Smartphone. A high feature enabled Smartphone camera helps us to capture a perfect picture every time. Now windows phone 8 has also kept the similar features.
Sometimes, we need to protect recently captured camera photos in windows phone 8 to beware of other users. We don't want to share stored photos due to special reasons. Then it is the proper option for us to choose lock photo app in windows phone store. Once the lock photo app is installed and setup on windows phone 8, no one can view stored photos without knowing correct password. In windows phone store, there is numerous free and paid photo lock app for windows phone 8. Out of which I have shortlisted 3 apps to lock photo.
1.  SecureIt
SecureIt is a recognized Photo locker app in every windows phone version. Now it is also available to windows phone 8. It facilitates you to lock personal or top-secret photos by strong password. You can let other user to view your photo gallery without touching to locked personal photo folder.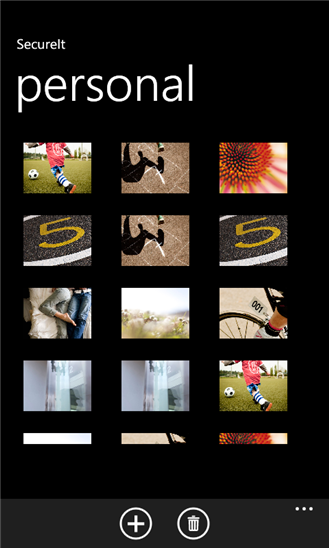 2.  Lock and Hide
Lock and Hide is a compatible app with the purpose to lock photos inside the windows phone 8. It generates strong encryption password automatically on photo album. Then it is impossible to hack photos by other users.  You can put in your personal password for protecting gallery photo.
 3. File Locker
File Locker is especially designed as data security app with strong encryption feature for Windows Phone 8. Inside the app, you can make new photo album and store up to maximum 10 photos in each album. Then set the personal pin or password on recently created album.
Note
You can Download these apps by clicking titles of every app.