Amid different types of email client app, Inky desktop email client app is the best choice especially for windows 8. It supports almost every accepted email service and adds several accounts in order to get alerts about upcoming emails.
Presently MS outlook or outlook express is praised email client app for professional and enterprise user with Windows 8. MS outlook is not free app and it comes packaged with MS office suite while outlook express comes inside every windows edition. On the other hand, Thunderbird is also an alternate email client app that provides all the email services free of cost to its users.
Inky app offers several interesting characteristic which are as follows
User does not need to configure Inky app manually for adding email account, because it identifies and setup every email address setting automatically.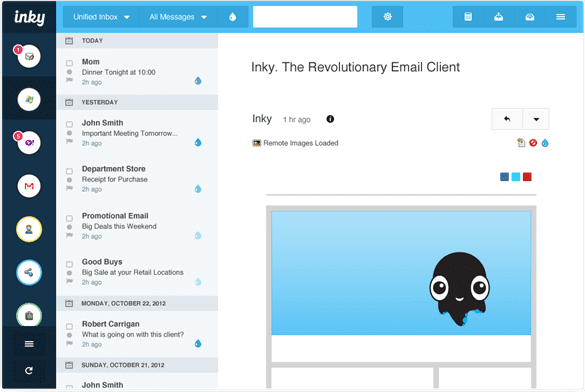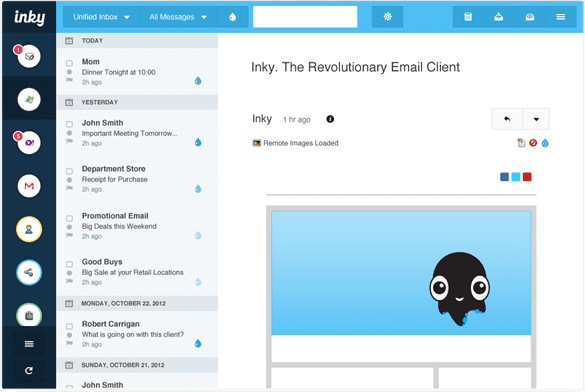 Inky app is compatible with any IMAP or POP account as well.
The app facilitates user to read important email with a colored ink drop icon.
Inky sort out entire mail Inbox into stylish views and centers on specific mail from personal contacts, social sites, daily deal sites, and subscriptions.
Inky app works as user friendly because it provides tools of map browsing on single click.
The app supports all the recognized email services such as Gmail, Yahoo mail, outlook.com, and many more on main interface.
Inside the Inky app, if user has added multiple accounts of different email services then it gives a refresh interface to read all Inbox stored email quickly.
Inky desktop email client app works on every windows 8 version (32 bit and 64 bit).