After entrance of Cellphone and Mobile of new generations having high quality and high price, You should be more cautious and alert about possibility of being lost or theft. But, as new technologies are developing very fast new apps has been also launched for tracking mobiles. So we are describing here some apps which will track your mobile quietly. I would like to discuss here that earlier I have written a post title How to Trace Mobile Number Location which can help you for this purpose.
In this article you may know that some websites will also help you in tracking your mobile. Here are the best apps, that will help you if it is stolen by thief or lost anyhow:
Find My iPhone app is first admired app for iPhone . It permits you to find your stolen iPhone through map locations from another iOS supported device. It assists you to block your personal information, brings alert pop-up message, launch a warning sound to make mute and lock it remotely. Configure Find My iPhone app –
Firstly you have to register your iPhone with i cloud account and create a new account for further use.
Then install Find My iPhone app from iCloud store.         
Once you have installed the app, you will have to activate it in your iPhone device.
Now go to following options in your iPhone.
Settings ———- iCloud ——— Find My iPhone.
Choose Allow button to verify Find My iPhone app.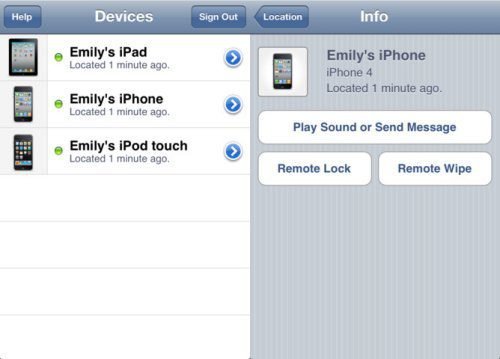 Find stolen your iPhone with Find My iPhone app
Suppose you have lost you iPhone then you can search present spot of your iPhone through Internet without any difficulty.
Go to Internet browser and launch this link – iCloud
Log on your iCloud with correct Apple ID.
Now hit on the Find My iPhone link.
Select trace an iPhone device option while you have configured another iOS device in icloud account.
When your stolen iPhone will be connected online through Internet by the thief then a preview of the map appears at the iCloud account.
It will display present spot at the map screen of your stolen iPhone. During offline situation, you have to set up to get an alert message in icloud account.
 You may see video of Best App as how to recover a stolen iPhone:
2. GadgetTrak app helps you to give an opportunity to find out your stolen iPhone easily. This app offers operations which are as follows –
Easy to produce information about location history.
To send a careful message to your device
It Captures a photo of the thief from your stolen iPhone automatically and sends to your email account while they access camera. It is paid app and it can be downloaded from iTunes stores after purchasing with prices as $3.99
You may download it through this link:
Download GadgetTrak
How to install GadgetTrak app –
Firstly Purchase and install GadgetTrak app from iTunes store.
Now start GadgetTrak app on your iPhone.
Next, you have to make a new account inside GadgetTrak app and log on.
Type pass code to block your personal iPhone settings from another personal while you lost.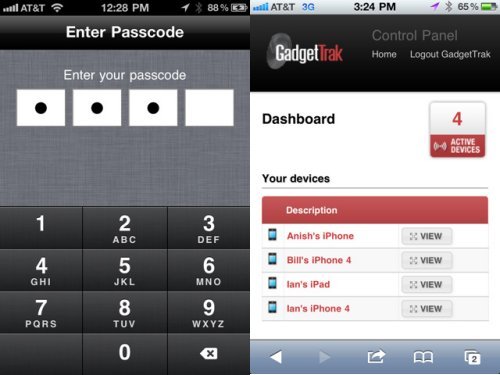 How to find stolen iPhone from GadgetTrak app –
At first, you have to activate tracking features from this link  http://trak.me
Then sign in with GadgetTrak app account and select your iPhone device.
As soon as you signed in here, you will see a map preview and track your iPhone in it.
Choose View link and click on Tracking Reports link at the top panel.
Then inbuilt Camera permits you to capture a photo of the thief in hidden modes. To capture the image ,you have to pay $0.99 once.
3.    Device Locator Device Locator app permits you to find the spot of your stolen iPhone with alarm features. It helps you to capture a snap of the thief distantly. The price of Device Locator app is $3.99. You may download this app through this link: Device Locator
How to configure Device Locator app in iPhone –
You have to install Device Locator app in your iPhone after purchasing it.
Once you installed it, launch Device Locator app in your iPhone.
Now you have to generate a new account at this link – https://device-locator.com
Then after you have to set up custom settings in this app.
How to trace your stolen iPhone with Device Locator app –
Go to link https://device-locator.com  and sign in with device Locator account which you have created earlier.
Now activate it in emergency mode.
Then you will get a preview of map with current history of spot.