Every web administrator who has a website or every SEO (Search Engine Optimizer) is well accustomed or know very well about the term Backlink Checker. Website linking is a very large field and in this article, we have made a compilation of some of the best backlink checkers. SEO is considered as a very dirty game as it involves a lot of politics and every website needs backlinks to get to the top of the search results. These tools if properly and wisely used can help us get to the top of the search results in a single night. The best way is to do research on the follow and the do-follow links, can they be optimized for the website or are they some tricks played by the competitors. many factors are involved in checking the authentication or the originality of the backlinks. The SEO can simply be considered as the wall and the backlinks are the bricks. as more better bricks, better the wall, in the same way, more are the backlinks, better is the SEO. let us see the list: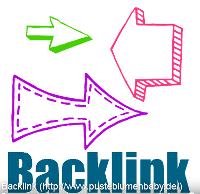 RankSignals: Backlink Checker tool and SEO software.
DigBacklink: Check backlinks.
SmallSeoTools: Ad heavy Backlink checker. the User interface becomes a bit complicated or disturbed due to the presence of many ads on the website otherwise it is a very effective tool.
Majesticseo: It is considered as the largest Link Intelligence database on earth and it is very effective in doing its work.
Raventools: It is a very good backlink explorer. It also comes with a 30-day free trial.
BackLinkWatch: It is powered by ahrefs. It is a very popular service and has full accuracy in checking the backlinks. in Google Chrome it is a bit slower but works best in the Firefox.
OpenSiteExplorer.org: The most popular SEO software SEOmoz powers this website. So you can understand the authentication of the links in its database which has more than 800 million links.
LinkDiagnosis: It is a great site for checking the backlinks. It is powered by iAcquire. It shows its full functionalities in Firefox but has some issues in Chrome.
Ahrefs: Considered one of the best and the most effective tools for the SEO analysis. It gives an in-depth analytical data which can be used very effectively in the SEO campaigns.
These are some of the best SEO checkers compiled in this article. If you know others, let us know, we will add them to our list.