Call recording is used to record incoming or outgoing calls in the mobile handset. You also find call recording feature in Android devices. If you want to use helpful call recording apps which are free and include several valuable features then you must visit Google Play. Google Play has presented a lot of call recorder apps for Android phones.
Important Free Call Recorder apps for Android phones are as follows 
1. Record my call
It is the most wanted Android apps for call recording. It records all your calls details and saves them on the internal SD memory card if you need. Record my call app provides an option to record calls directly on Android mobile screen. Once finished recording, you can hear the recorded voice from Android phone plugged internal memory card.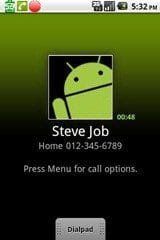 2.  Call Recorder
Call Recorder App improves the quality of loudspeaker sound as well as records calls. When turn on your Android mobile loudspeaker through this app, you will get high-quality record voice. Actually, it has been designed for a mobile loudspeaker. All recorded calls are found in a new folder name " RecordMyCall" on your android internal SD card.
Download Call Recorder
3. Auto call Recorder
It is a free app for Android mobile. Through it, you can record phone calls in audio format (3 GP, WAV). You can choose any unknown mobile number to record calls that are not present in your contact lists with this app. Another feature of this app is you can share your recorded call on Social Networking Sites.
4. Personal Call and Voice Recorder
It is used to record incoming and outgoing calls in Android devices with high-quality audio format. You can decide to save call recording files anywhere  in your target folder. You can share call record files on social networking sites through Bluetooth, Wi-Fi or MMS.
Download Personal Call and Voice Recorder
5.  Phone Call Recorder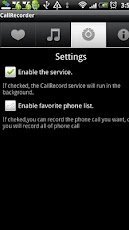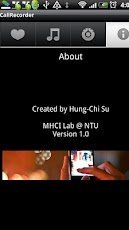 This app supports in recording your phone call either incoming or outgoing. But you should have plugged microphone to record voice during call recording. You can perform call recording operation in background status.  It supports 3 GP audio format for saving voice call files in memory card. You can record particular call through contact list also.
Download Phone Call Recorder