Some days back, Google Music app was released for Android version. Now windows store has presented gMusic app for windows 8 although it is not an official app of Google Music through Google Service. I have already covered gMaps app for windows 8 which is an alternate option of Google Maps within windows 8 metro interface.
Google Music is a well-liked music streaming service from Google. It facilitates internet user to listen or stream most-loved music or album within internet browsers as well as Android devices.  One of the important facts about Google music is, it is free of cost service. User can upload selected songs to music account simply and listen it also on android devices. Presently any user can upload up to 20,000 songs on their Google Music account.
Features of gMusic app
gMusic app renders not only to listen songs or albums, but also edit playlist  ranking of songs.
Before starting the gMusic app, windows 8 users must have own Google Play Music account with the purpose to access on windows 8.
The app also supports background music streaming feature.
Easy to search new tracks or music or songs using the search charms of windows 8.
How to install gMusic app from Windows Store?
Go to start screen and highlights search charms from right charms menu tab.
Type gmusic in search box and click on Store button.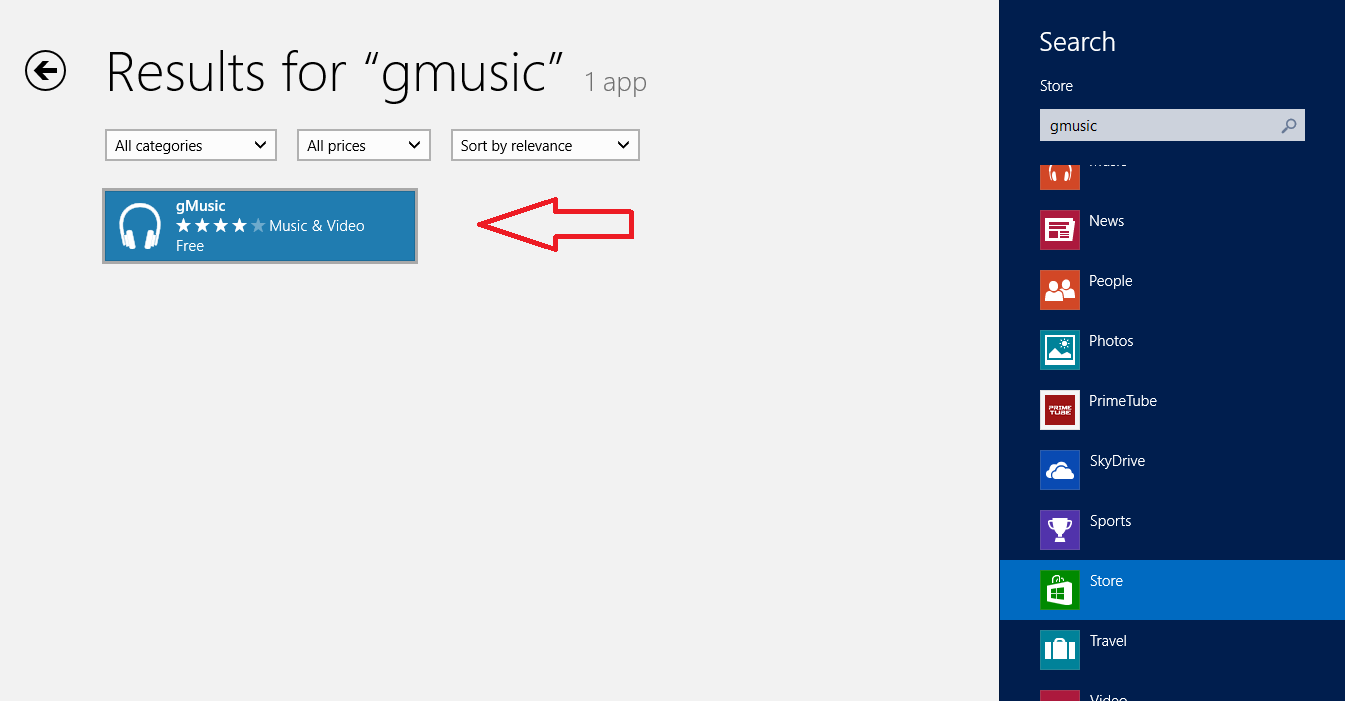 Install gMusic app From Windows Store