Starting with Canary 79, you are able to turn on a feature that provides to block Potentially Unwanted Apps in Microsoft Edge Chromium from being downloaded. Some programs tend to classified as malware but there are not for legal reasons in many cases. To eradicate this issue, PUA software lies on both sides of legitimate applications and malware so that it can investigate them to protect you from real malicious files. So Edge Chromium browser uses Microsoft Defender SmartScreen filter just same as Chrome has done to bring forth safe browsing. However, currently, you may need to turn on a flag related to security settings found under Services in the Microsoft Edge.
Though Potentially Unwanted Apps (PUA) supposed to show objectionable ads, perform redirects and hijack functions of your browser, it doesn't really do anything. It's because the feature is still in the experimental phase and yet to be finalized. Still, the feature protects well when navigating malicious sites and prevents the download of apps of evil repute that are prone to cause unexpected behavior. If you accidentally or intentionally disable PUA, all subsequent downloads will be flagged as malicious, so be careful unless you know what you're doing.
Block Potentially Unwanted Apps in Microsoft Edge Chromium
Here is how to block Potentially Unwanted Apps in Microsoft Edge Chromium –
Step-1: Launch Canary version of the insider browser and click the 3 dots icon from the top right corner. Select Settings.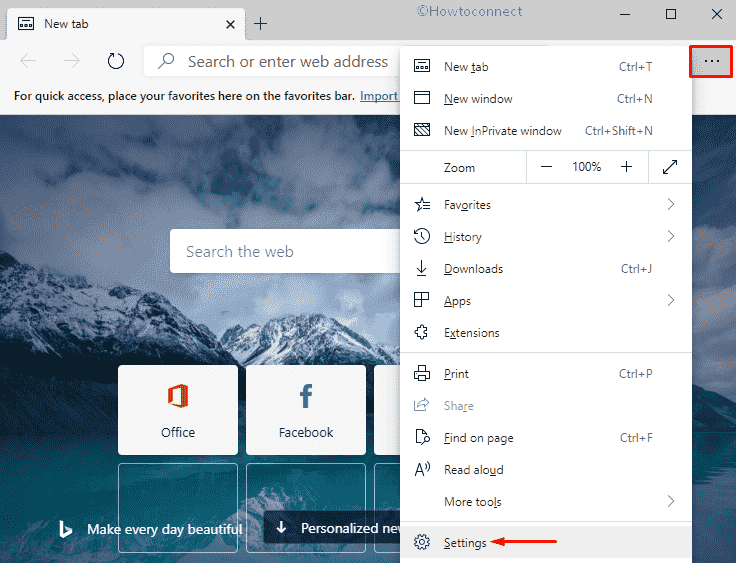 Step-2: On the subsequent page, click About Microsoft Edge option from the left pane to view the version. Make sure that the build is 79.0.280.0 or higher.
Step-3: Put edge://flags into the address bar and hit Enter to head over.
Step-4: Thereafter, type unwanted in the search bar of running page and upon appearing the result set Enabled for the option Microsoft Defender SmartScreen PUA Support.
Step-5: Click Restart button that will be visible in the bottom of the page.

Step-6: When the browser makes an appearance, again click the ellipsis (three horizontal dots) icon and choose Settings.
Step-7: Select Privacy and services from the left column and then shift to right pane.
Step-8: Move down to Services section and turn on the toggle button of Block Potentially unwanted Apps.
That's all!!!!