Windows 11 and 10 always wanted to provide all amenities to the users so that they may not need to take help of any third-party software. In the continuation, Microsoft launched Camera app with an ability to record video furthermore take photos. The interface of the application is pretty basic and simplistic in conjunction with few buttons. Primary features of this app are to control the HDR effect, time-lapse, manage the quality of photos and videos and framing grid. Additionally, the system lets you enable Pro Mode in Camera Windows 11 or 10 in order to enhance the standard of pictures.
Like third-party programs, the default Windows 11 or 10 Camera app doesn't allow you to perform fundamental editing tasks such as adding filters and cropping. To do so, you need to use another built-in application named Photos app. However, there might be an instance when your webcam doesn't work so the camera. Mostly, it happens when the installed driver is not coherent with Windows 10. In such a case, go to the manufacturer's website and download its latest version to continue using Camera app.
Enable Pro Mode in Camera Windows 11 and 10
Here is how to enable Pro Mode in Camera Windows 11 or 10 –
Step-1: Press Win key and S together to invoke the Windows search bar.
Step-2: Upon appearing, type camera and when the result shows up, hit Enter.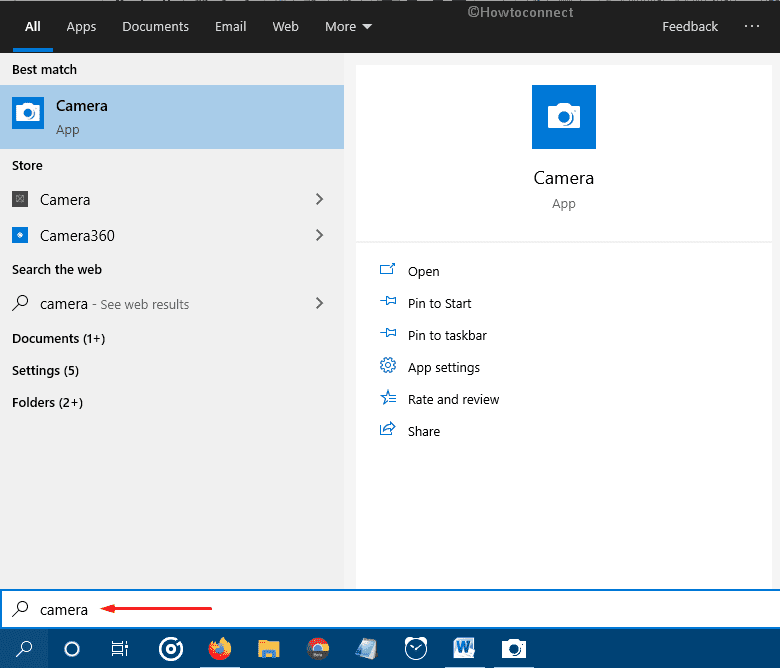 Step-3: When the interface appears, click the gear icon located in the top left corner.
Step-4: Switch the toggle button of Pro mode to right to enable the feature.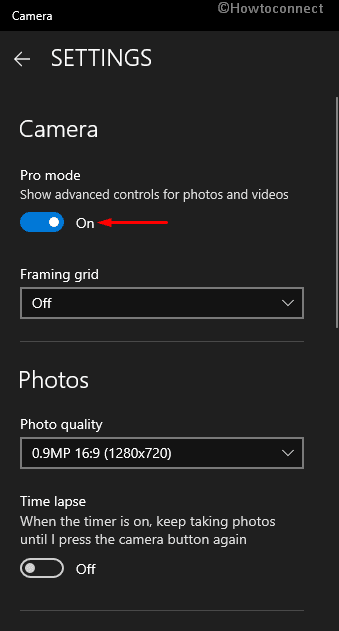 1] How to Change Location to Save Photos by Camera App in Windows 10
2] Fix Camera App Recorded Video Displays Lines on Screen Windows 10
3] How to Reinstall Webcam Driver in Windows 10
4] Fix: 'We Cannot Find your Camera Error 0xC00DABE0 / 0xA00F4244' in Windows 10
5] How to Take a Bunch of Photos Rapidly in Windows 10
That's all!!!