For anyone who is amazed and amused by ravens, Microsoft has offered them a perfect theme known as Call of the Raven. The stunning and black as charcoal birds are the main event of every desktop wallpaper which brings a dark but classic contrast to the display of your screen. Microsoft Corporation released this excellent theme in September 2018. Within this short period of time, it has gained much popularity and secured a place on the desktop of many.
Call of the Raven has a total of 15 images of ravens caw, perch and soar that you can use as desktop wallpaper. The superb quality photos have done justice to these fierce-looking birds and users are highly appreciating this new and elegant theme. You will experience clicks of these Ravens on sunny days and midnights. Most importantly, you don't need to spend a single penny to get this as it's free from Microsoft. Let's see how you can Download and apply Call of the Raven theme for Windows 10. Read – How to Set Light Theme in Windows 10
Call of the Raven theme for Windows 10
Here is how to download Call of the Raven theme for Windows 10 and install –
Step-1: Go to Cortana, type down store in the search box and when the result shows up, hit Enter.
Step-2: When Microsoft Store comes into the view, click on the search icon. Write Call of the Raven in the text field and Press Enter. Once the result appears, select the same from the list.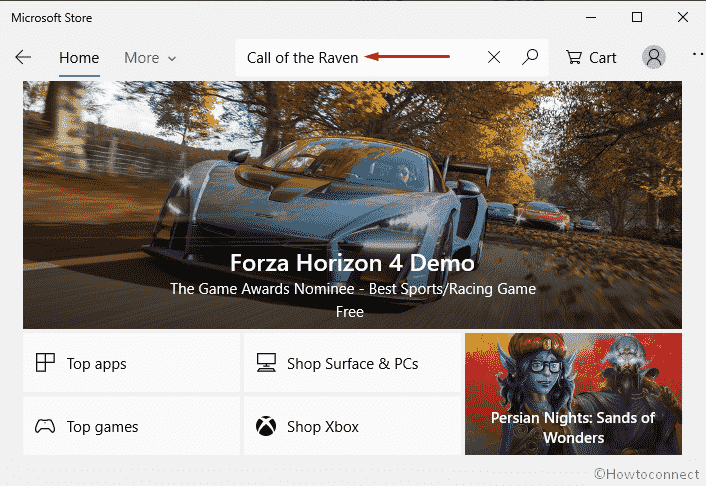 Note – Alternatively, you can visit the link if you find difficulty while searching.
Step-3: System will bring up the application details in the display, click on Get from there.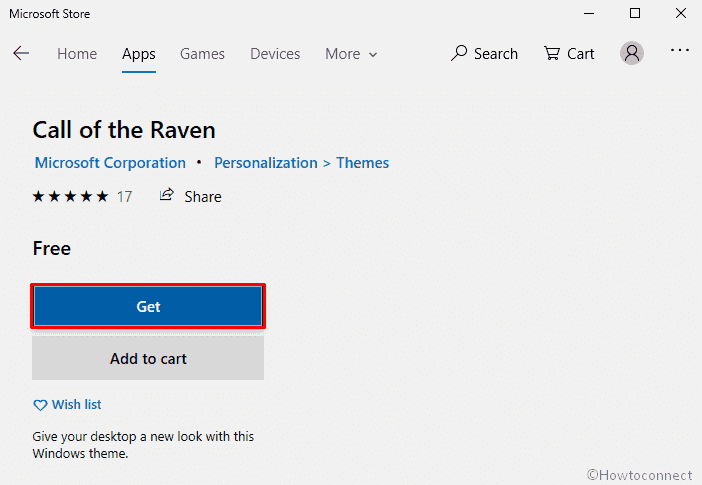 The theme will be downloaded in a few moments. Upon finishing, you will view Apply button on the same interface of Microsoft Store.
Step-4: Click on Apply to prompt up Themes Settings in the screen.
Step-5: On the running page, locate Call of the Raven and make a click on it.
System requirements for Call of the Raven
The operating system needs to be Windows 10 version 14951.0 and higher.
x86, x64, or ARM architecture.
Requires approximately 9.6 MB of space on your Windows installation drive.
That's all!!