Complete Guide to Choose a Custom Accent Color Using Settings App on Windows 10 Straightforwardly. – Earlier Windows 10 didn't provide independent accent color Settings. You were bound to use the accent color identical to the background. You can go through an article in this concern Add Background Color to Start, Action Center, Taskbar on Windows 10. Still, using registry tweak many users brought about the setting and add the accent color. But now you can directly select a Custom Accent Color in Windows 10 without registry key manipulation.
You can choose a Custom Accent Color Using Settings App on Windows 10 since a build 15014 has included this section.
The Color Settings page will now show up a new button – Custom color. This option lets you pick up your favorite color and its shade. Moreover, if you exactly know what color you want, then enter its RGB, HSV, and HSX code. So, if you have build 15014 or higher, you are all set to pick up accent color using Settings app very smoothly.
Well, to use a custom color, let us explore the steps now.
Choose a Custom Accent Color Using Settings App on Windows 10
Step 1 – To begin with, press Windows logo and I keys altogether and let the Settings program appear on the screen.
Step 2 – Various categories will show up on the home page of Settings application. So, locate and click Personalization.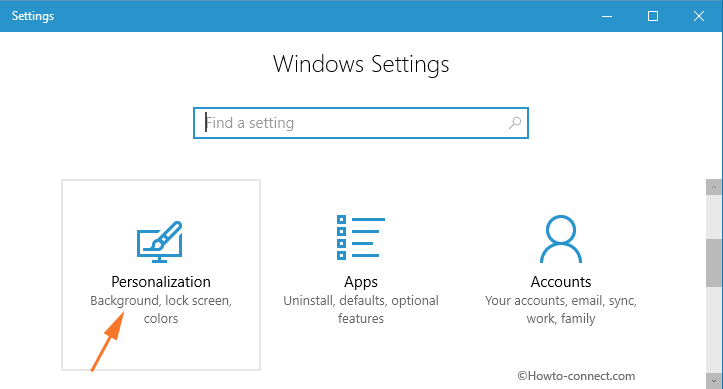 Step 3 – Select Colors on the left sidebar of Personalization page.
Step 4 – Moving ahead, you will still find the checkbox "Automatically pick an accent color from my background" on the right side of the Colors Settings page.
Step 5 – Next, move to the bottom of the Colors Settings page and find Custom Color button. Custom Color is newly added in the OS, however, select it.
Step 6 – This will show up a separate box with a title Choose a custom accent color. Now, from the palette, pick up the color of your choice. Moreover, use the slider to regulate the shade of the color.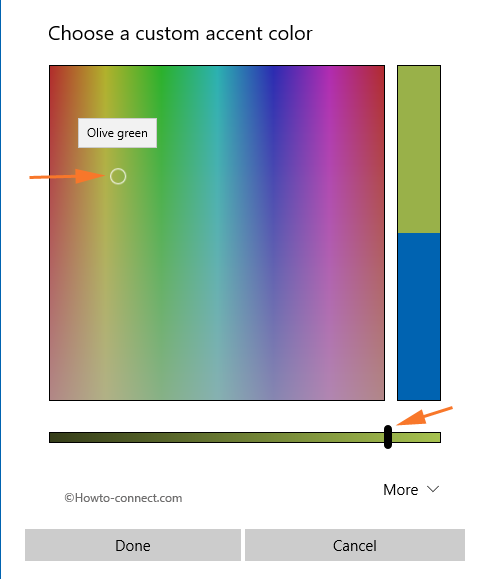 Step 7 – In case, if you don't find your color, click More.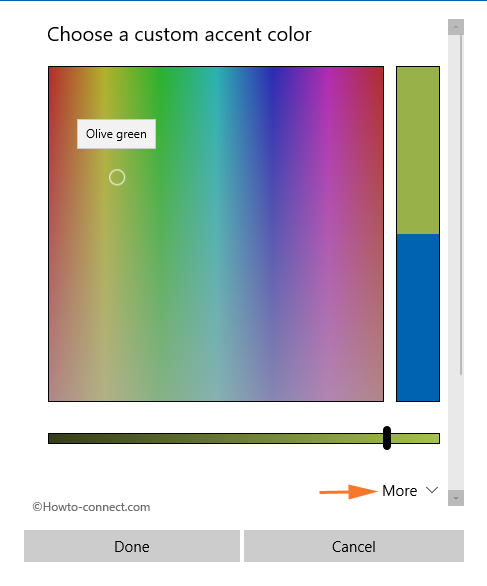 Step 8 – This will open up color code editing section. Using the drop-down, enter the codes of RGB, HSV and HEX respectively.
Step 9 – The Color preview section will show you the sample of the color selected. After finalizing the custom accent color, click Done.
Conclusion
Microsoft is on its way to move Control Panel items into Settings application and this is one good example of it. Now, assigning your own accent color using Settings app is very much easy. If you have more information about this newly added option, share it with us.