Methods to Clean Start Windows 10 PC. – Clean Start or Clean boot allows you to run your PC with the least number of Startup programs or device drivers. This feature helps Windows to minimize the chance of software conflict. Commonly when you Start your Windows 10 PC, multiple programs, applications, and services automatically load. These programs have their own processes, antivirus software, utility tools. They might create conflicts while running all the programs simultaneously. Never miss a comprehensive guide – Things to do to Make Windows 10 PC Fast.
Once you Clean Start Windows 10 PC it limits the number of programs and services at the startup. The programs and services, which you want, run only. To resolve certain errors, you may find this guide useful How to Generate System Diagnostic Report in Windows 10, 8.1.
Way to Clean Start Windows 10 PC
Important – Ensure that the user is administrator using which you are logging into Windows 10.
Step 1 – Once confirmed that you have signed in with an administrator account, press on Start icon. Type msconfig and then press Enter to launch system Configuration.
Step 2 – After the System configuration window opens, switch to Services tab by clicking on it.
See other methods for the same – 5 Ways to Manage Services in Windows 10.
Step 3 – Check the box before Hide all Microsoft services in the left bottom region. Moreover, click the option Disable all.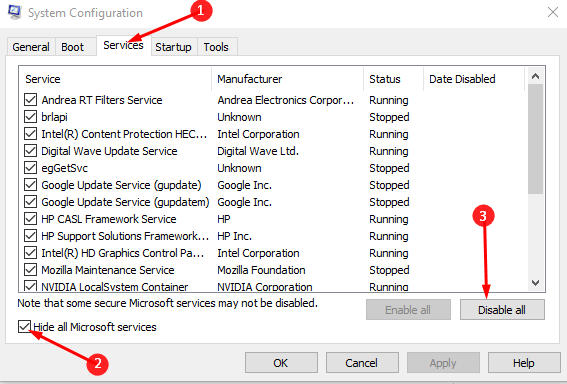 Step 4 – Now click on the Startup tab on the System configuration and select Open task manager.
See various procedures for accessing this tool – How to Open Task Manager in Windows 10.
Step 5 – Task manager will appear with Startup tab and you will find a list of applications here. Few programs are enabled and others are disabled during the startup from here. For each app, make a right click and select Disable one after another. In this way, all the Disable all the applications at boot.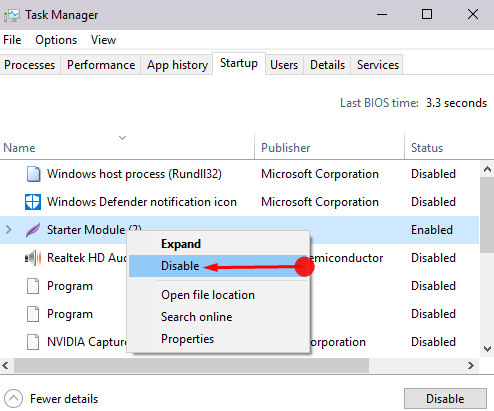 Oppositely, if you want to run a program at boot follow – Windows 10 – How to Run Program Automatically at Startup.
Step 6 – Click File and then Exit on the Task Manager. Once more, go to the Startup tab of System configuration and select OK.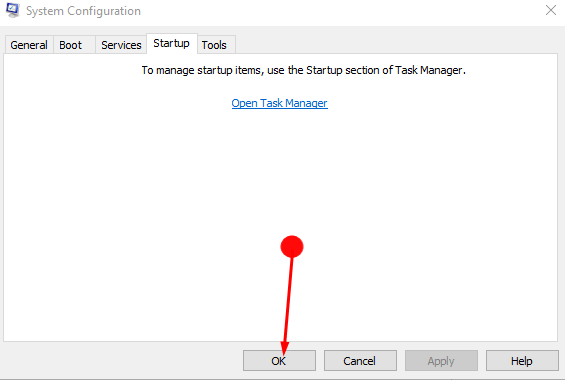 Step 7 – So, your Computer will go for a clean start and you can identify error if occurs.
After creators update, Windows 10 has located the troubleshooters at a different location. So How to Get at Troubleshooters On Windows 10 to Resolve Issues will help you to reach the location.
Conclusion
So this is the easy way for How to Clean Start Windows 10 PC. This boot helps you to locate certain errors troubling your Windows. Running troubleshooter will work more effectively during the clean boot. In addition, you Check the services one by one to locate the root cause of an error during clean start.