Clock is a nice Windows 8 App to watch time in different views. The app provides four advantageous clock mechanisms. The four different mechanisms of this app are – Calendar clock, Stopwatch, Timer, and Alarm. Each mechanism has its own functions. Calendar Clock displays the current date and time that is set in your computer. The clock has two modes to represent; day mode and night mode.
Use stopwatch to measure the amount of time elapsed from a particular time when it is activated to the time when the piece is deactivated. Timer clock measures the amount of time it takes for you to finish a particular task. There is a small difference between stopwatch and timer. Stopwatch usually counts upwards starting from zero (for example it is used in sporting events) and a timer counts down from a specified time interval (such as kitchen timer). The next mechanism of this app is the Alarm Clock to store up to 5 alarms.
Recommended:

How to use Clock Windows 8 App
Own the application by clicking the link given below or launch it from the productivity category of Windows Store.
After installing the application you can see the Calendar clock with current date and time.
Right click on the screen anywhere and you can see the other mechanisms on the bottom fly out of the screen.
Click on any one of them to access it.
How to use the Clock Mechanisms
Calendar Clock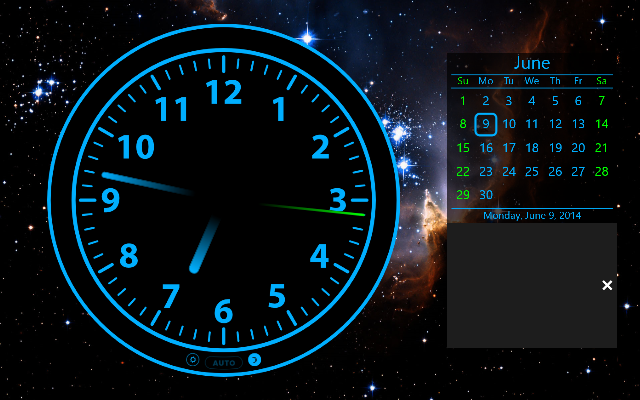 There are two modes in calendar clock – day mode and the night mode. Click on the moon sign which is there at the bottom of the clock and your clock will switch into the night mode. If you want the day mode then click on the sun sign and turn your clock in the day mode.
Stopwatch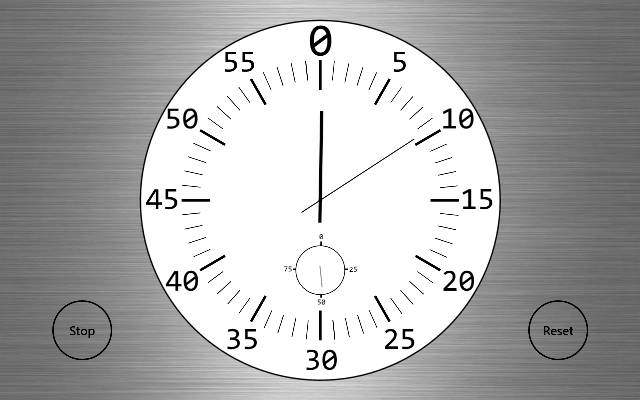 Click anywhere on the screen and you can see the mechanism options on the bottom fly out of the screen. Select stopwatch option. Click on the start and stop buttons and see how much time is taken to finish the task.
Timer
Select the timer option same as the stopwatch. Set your required hour, minute and seconds as per your requirement. You can stop the timer and reset it whenever needed.
Alarm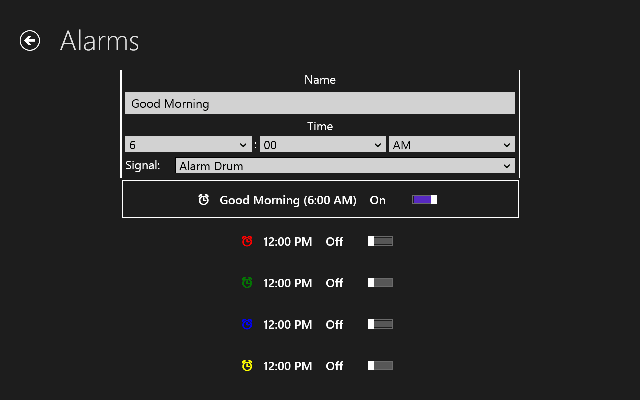 Open alarm mechanism. You can create five alarms at a time. Enter your alarm name, time and sound. To dismiss the alarm you have to click on the notification or open the app.
Clock App Features
It is not chargeable.
Calendar clock with day and night mode.
Stopwatch to measure the time taken for a task.
Timer.
Five alarms at a time.
Conclusion
Clock Windows 8 app is very much beneficial for its users. You can view time, date and alarms on the live tiles of the Windows 8 start screen. The four different mechanisms of the app make it most interesting. Install this application and enjoy your timing.