CMD Shutdown Command Windows 10 – When you are trapped in a difficult situation and find yourself helpless to power off your machine then command prompt comes forward to play the role of the best friend for you. On Windows 10 you meet with peculiar kinds of trouble after getting gigantic and frequent updates which would compel you to get the help of an unconventional way to shutdown your machine. Anyway, read ahead if you need to find out CMD Shutdown Command Windows 10 and how you will implement it.
CMD Shutdown Command Windows 10 to Power Off System Quickly
1. shutdown /p
This is a significant command to carry out complete shutdown of your machine.  If you have undone work the process will be stopped indicating you to save them first through a pop up message.
2.  shutdown /p /f 
This will forcefully terminate the applications and compel PC to shutdown without having prompted an alert note.
3. shutdown /s
Straightforwardly shutdown machine like done as a common practice.
4. shutdown /s /f /t 0
This executes a very quick shutdown after imposing the application to close instantly.
Apart from these, few more commands exist which execute the shutdown on your Windows 10 machine with different kinds of conditions. But illustrated commands are the elemental you may need oftentimes.
How to Implement CMD Shutdown Command Windows 10
Strike the combination of "Win+R" altogether to launch run box.
Type "cmd" in the appropriate space given in the box and hit "OK".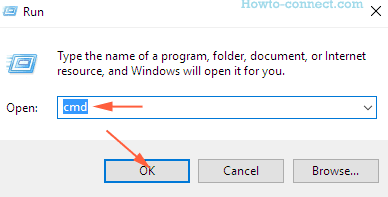 Copy anyone from the aforesaid 4 commands, paste into Command prompt and don't forget to hit "Enter".

Without taking time the command will be working and you will witness your shutting down computer accordingly.
The CMD Shutdown Command Windows 10 command could prove to be the best tool when you confront different types of mess up.