How to Bypass Parental Controls on XBOX One – Before you reset the Privacy level of contents you must ensure that your kids may not be affected. Today almost every application includes the tools to restrict children to access unworthy materials. But here we will address the users who like to remove parental control on XBOX one so that they may enjoy any kind of games or content if their kids are not there.
XBOX one console keeps the settings at a very convenient location where you can easily turn on Parental Control. So once you determine to bypass the privacy and online safety you can do it very comfortably.
How to Bypass Parental Controls on XBOX One
In order to connect the application to the Console and Click "Stream".
The console will show Connected after a while.
If you haven't attached a Controller then you see a message for it, but you need to click "Continue".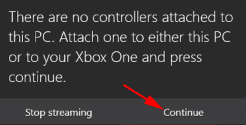 Now move to XBOX one and then on "Settings".
On the right side click on the tab "Privacy & Online safety".
You view a table for "Privacy and Online safety" for the specific user. In one column the privacy level checkbox and in the other Content restrictions show.
You notice the Privacy level is set to Child defaults. You need to change the level, so choose whatever you like from either "Teen defaults" or "Adult defaults".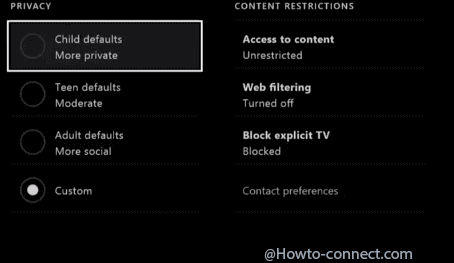 But one more option is here and this is "Custom" using which you can determine privacy level separately for each content.
If you like to customize the privacy on the merit of content the check the radio box before "Custom". On the next page you will witness several tiles for contents. These tiles show privacy level at the bottom of the tiles.
Click the Privacy level of the content individually click on the links on the bottom of tiles like – "Block, Everybody, Friends" and change meeting with your requirement.
Moving towards the right side will lead to display the hidden tiles. Set privacy level one by one and for each of the content through the "tiles".
Apart from this, you can bypass Content restrictions through the left column. For example, when you click on the option "Block Explicit TV" a new page appears. Click "Unblock" and it will let you unblock the same.
Before you Bypass Parental Controls on XBOX One you should male certain that whether kids are ready to run the console.