This is all in all a short guideline explaining the steps to Connect HP Envy 4520 Printer to Windows 11 or 10 PC. HP brought this brand new wireless device upfront with all-in-one inkjet technology which is a lot more efficient and convenient in terms of use. It can print Lab-quality photos, laser-quality documents that too saving about 50% of ink with Instant Ink. Moreover, the sleek and handy design of this printer, the ability to take input directly from smartphones using wireless technology have given it top-notch reputation.
You can Connect HP Envy 4520 Printer to Windows 10 easily after bringing it home. All you need to do is a little workout to set up the device. We urge you to read and comply with the following steps after getting the printer from the store. So let's begin. Read – How to Schedule a Printer on Windows 10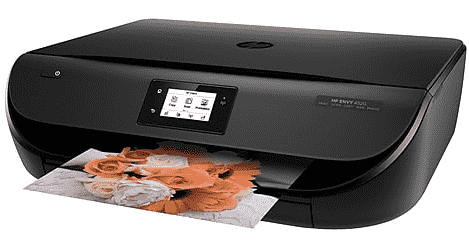 Way to Connect HP Envy 4520 Printer to Windows 11 and 10 PC
Here is How to Connect HP Envy 4520 Printer to Windows 11 or 10 PC –
Step-1: Unleash the packing materials and bring the printer out of the box.
Step-2: Discard all the packing materials from inside of it and access the cartridge door. Grasp the handles on any one side of it smoothly.
Step-3: Lower the Cartridge access door.
Step-4: Connect the power cord to the backside of 123.hp.com/envy4520 printer and another end with a socket having a safe power system. After successful connection, Power up the printer.
Step-5: Open the input tray door and place the paper stack along the width to maintain alignment.
Step-6: Open the ink Cartridge door and locate it perfectly. Perform this task to snap it in proper place eventually close the door.
Step-7: After placing the cartridge properly, the printer will align the paper stack automatically to offer you the best quality printing.
Step-8: Place the alignment page putting the print side downward on the scanner glass. There are conferred guides around and we recommend placing them according to guidelines.
Step-9: Lower the scanner lid and then hit the Ok button located on the Control panel of the printer.
Step-10: Download and install the Printer Software from the manufacturer's website.
Step-11: Ensure that you don't need to enable the connection between the system and printer until you are bound to do from the software.
Hope it helps to Connect HP Envy 4520 Printer to Windows 10 PC.
That's all!!!